Request a

Callback

:
[Advertisement]
Want Experienced Opinions from the Industry?
Here are some more of the helpful information articles our staff have put together and published on our main 1to1Legal UK website:
Acumen Law Ltd
: Common sense would also dictate that if Acumen Business Law could not convert people after giving away such large amounts of their time, they would have gone out of business - and they haven't. Many law firms attempt colloquialisms on their website. I'm still not ...
Alfred James and Co Solicitors
: You can try the regular places such as Google, TrustPilot, FreeIndex, Yellow Pages, and so on just in case more have been posted since. Obviously Legal Aid isn't possible for every case type or situation. We've posted snapshots of such adverts by other firms on our Twitter f...
Greg Almond Solicitors Manchester
: If you prefer face to face discussions rather than emails or Skype - there will be one with an office nearby. The thing is ... However, they have since condensed to just two, but have moved one of them to a more central location nearer the heart of Manchester. We've nev...
Amnesty Solicitors
: The stark horrors of which I've been hearing about first hand from my American brother-in-law who was recently denied a visa to move to Scotland with his wife (my Sister) and their three children (all born here). I mean, it's certainly a pretty logo. They were married in Sco...
Archways Solicitors Manchester Ltd
: LawConnect enables us to share documents with you without exposing them to the risks of email, keeping them safe at all times and making them really easy for you to find whenever you want to view them."< div> I'm sure there are many firms that use such a system, so why...
Ashmans Solicitors Ltd
: It's a strong article. In fact, every testimonial on the page was several sentences and sometimes a few paragraphs long. Visiting people at home and out of hours is something we're gladly seeing more of when it comes to people with jobs and or disabilities. Usually, this wou...
Mulcare Jenkins: There's real clarity and an obvious goal to work with clients outside of the typical 9 to 5. Mancini clearly have confidence in their customer service. It's only the firm's name that is old. All the best buzzwords are there too such as "friendly", "modern", "innovative", "e...


Blain Boland & Co Solicitors: This includes Church property, trusts, and constitutions as well as the important Charity Law aspects of running a church. Many firms seem to focus on the intangible parts of providing a service when writing their sales pitches. The www.blainboland.co.uk address is the ...


BMDLaw Solicitors: The BDM team will apparently provide business audits to identify possible risks. (Many times we've seen the solicitor earn more money in legal fees than the client gets in compensation for actually being injured.) However, BMD's focus does seem to be on other case types as i...


Boyd Rice Solicitors: Boyd Rice have obviously taken an interest in cycling and sponsored that. This is typical for law firms though , as many people do not wish to talk about their personal legal matters in a public forum the same way they might be eager to tell people about the great restaura...


Bradford & Son Solicitors: and only a handful of reviews dotted around the place. People faking being the client's solicitor and stating the bank details for their deposits have changed and so on. If you've read some of our other articles, you've probably seen me whinge considerably about law fi...


Bromets Jackson Heath LLP: But with the range of case types covered, their clients are based across Yorkshire and often nationwide. Dispute Resolution cases come with the warning that it is important to seek advice as soon as possible to discover your options. This is because most firms will get testi...


Injury Lawyers UK: Many law firms have separate arms for their personal injury work or simply have a few different 'trading as' names to try different approaches and services. So whether some firms excel in a particular area of law or simply had the largest amount of enquiries in June of 201...


Claims Funding UK: But running cases is expensive, and law firms won't put their hand in their pocket for every expense you might have. If you need help with extra legal, medical, and living expense bills as a result of your injuries - then you can actually take out a loan to cover them. ...


Cubism Law London: There seems to be quite a few such articles on their site. ;) Here is one I liked though, and the type of salesiness (you know what I mean) people want to see: class="infoquote "Ensuring the right advice, to achieve the right outcome, at the right price."< div> Ob...


Else Law: Else Solicitors is an anomaly for us. Head hunting is an expensive and tricky business. This may make Else sound like a law firm that only the rich and international businesses may apply for help from. Previously he'd worked as a specialist in-house commercial solicitor...


Oonagh Burns and Emerald Law Solicitors: Oonagh's wealth of experience spans all areas of litigation - especially Medical Negligence, Employment Law, Property Law, Wills and Probate. Otherwise firms probably wouldn't put them on their sites. However, this is the only firm on our referral panel (and indeed tha...


Furse Sanders Ltd: independent, national organisation of lawyers, such as solicitors, barristers, and chartered legal executives who provide specialist legal advice for older and vulnerable people, their families and carers ... Not a firm that has a piece of text on their front page telling y...


GoComplain Consumer Complaints Online: Depending on the industry, they could technically have up to eight weeks to ponder and respond. £1,500 if for example you had no bathroom facilities or hot water for a number of days. You choose your industry, fill in your details, upload any evidence, then mak...
Starck Uberoi Solicitors: At the time of writing there were 29 reviews on Google and as if to clarify my point - the very first review is someone who describes having had a mixed experience with the firm but only left 1☆. If we did have enough legal problems to test every firm we reviewed...


Graysons Solicitors: They've even got a few self-promoting articles in their as well with titles such as 'Do I have a claim to my partner's pension now that we are separated?' , 'Have you had a road traffic accident? Make your claim now!' and 'An excellent weekend at Art in the Gardens Sheff...


Hallmark Legal Services Ltd: There are some written articles too but the firm's site could do with a decent internal search function as the help articles are mixed in with general industry news. In fact, it could be seen as very indiscreet to be posting about private cases on such a public forum. Hallma...


Ryan Herrmann Lawyers: However they're not looking to deal with Spanish property issues, your boyfriend being arrested in Italy, or that dodgy timeshare you bought in the Ukraine. In summary they are a well-reviewed, international, niche focused, experienced, community-minded and helpful l...


Hine Legal Solicitors: In all it was overwhelmingly positive though. The aforementioned Hine Solicitors use www.hinesolicitors.com whilst the www.hinesolicitors.co.uk variant doesn't seem to be being used by anyone. Having a thorough understanding of business and employee needs and a detailed un...


Integral Law Firm: Across the world https: www.cnbc.com 2019 10 05 homebuyers-are-falling-for-this-scam-some-lose-their-life-savings.html" home buyers are being scammed into< a> handing over their deposit money to the wrong bank details. Integral Law Ltd handle the latter of those incl...


Kent Traffic Law Maidstone: But if it came down to choosing between a barrister that's been doing a mix of family, employment, injury, wills, etc. The official site we link to above is www.kenttrafficlaw.co.uk but with a double 't' in there and some easily switchable terms such as www.kenttrafficlawyer...


Kuddus Solicitors London Ltd: Unfortunately, unlike other consumer products services, people tend not to leave reviews on their solicitor in the public forums. But they also have www.notarypubliclondon.org and www.notarypublicservices.london as standalone sites for that service as well. We've all seen th...


Mason Baggott and Garton Solicitors: something you give information to for it to spit out an answer automatically. At least three generations of the same family having worked there? [Check]. Assistant Solicitor Eve Clare Carlile, who worked at the firm in conveyancing, was removed from the Roll of Solicitors an...


Lee Dowling LMD Law: They are among 44 such firms (at the time the article was written) doing so. From a navigation standpoint, we like to think that we are just as daft, tired, and impatient as the majority of the public. So even though we know the name of the firm - late at night when ch...


Mercantile Barristers Ltd: However, the reasoning is perfectly sound. This could save you the headache, heartache and expense of avoidable litigation."< div> Unfortunately, there are no cold hard statistics to back this up yet. Not only are they unaware that it's possible, but according to our m...


Michael Rose & Baylis Ltd: Not in the slightest. MR&B have the bits and pieces they should and, in our opinion, devote just the right amount of time to them for a law firm. class="infoquote "Our team is a mixture of youth and experience, with highly qualified staff offering a modern service bu...


MorganCarter Solicitors: However, there is another website at www.mcsolicitors.co.uk (www.mcsolicitors.com goes somewhere else) which whilst not an identical copy, clearly belongs to the firm and offers the same services. We checked the usual variants and www.morgancarter.com is a completely differe...


Nesbit Law Firm: The official site we've linked to above is www.nesbitlawgroup.co.uk which you should probably bookmark, because even though www.nesbitlawgroup.com will redirect you to the correct place - www.nesbitlaw.co.uk and www.nesbitlaw.com will not.. One of the more notable statements...


Parkview Solicitors & Higher Court Advocates: He is a member of the Bar Council, Lincoln's Inn, The Law Society, the Solicitors' Association of Higher Court Advocates (SAHCA), and the Immigration Law Practitioners' Association (ILPA). As an experienced immigration practitioner he appears frequently at both first-tier an...


Proddow Mackay Solicitors: Once you are positive you are on the correct site, I suggest bookmarking it to be sure though. . However, we would recommend using a firm like ProddowMackay for commercial help if you are a small or medium sized business. It was for insurance legal work. We've found...


Qdos Solicitors Legal Services: But sites such as www.qdosconsulting.com, www.qdoscontractor.com, www.qdoshr.com and www.qdospartnerships.com with specialist information and products for businesses do exist. Naturally, they believe that this experience working within the insurance industry, (particularly w...


Rogers Personal Injury Solicitors: Our careful selection process and 'picky' nature is only really apparent in the lower population countries we serve, such as Scotland with it's 5 million residents and the Republic of Ireland with 4.5 million residents. It is even quite common for one firm to own Smit...


Ropewalk Chambers Barristers: Obviously, not all the work required can be known ahead of time. Their work for local authorities and other public bodies include advising and drafting across a range of statute and common law. These days, people are becoming more aware of their legal options and it is incre...


Ross Coates Conveyancing Solicitors: Similarly the firm is no longer using the Harmony Law branding so www.harmonylaw.co.uk and www.harmonylaw.com don't even redirect to the main site. In our opinion, websites that come to the point quickly and are easily navigable (i.e. There are already enough forums allowing...


Savants Insolvency London: Having a specialist firm raise funds for you AND provide free expert business advice is probably every charity's dream! Keep dreaming though. Sifting through the internet for relevant information about any firm is sometimes difficult, especially if they have very activ...


Shaw & Co Solicitors: Shaw and Co don't just handle injury matters related to horses - they actively target and request such cases to come to them. (We very much dislike the term 'won' when it relates to damage settlements for harm done.) Shaw & Co's case studies are written more like news articl...


Shaw Gibbs Business Insolvency LLP: Hayley Simmons, another Insolvency Practitioner at Shaw Gibbs, qualified in 1998 and apparently enjoys getting involved in all aspects of insolvency and recovery work - specialising in Members Voluntary Liquidations. Shaw Gibbs team of licensed insolvency practitioners and e...


Three Graces Legal Liverpool: But as you can see, this is no start-up. Again I'd just like to point out, the main difference I've seen with this firm over others is their dedication to the particular types of work they do. Hence the reason you don't see so many firms rushing to handle such cases. Some fi...


Warwick Vesey Solicitors: Thank you again"< div> Many were in foreign languages. Most likely because the majority of cases are very personal so the idea of sharing the experience online with strangers is not as compelling as telling everyone about the brilliant toaster you've just bought. T...


Waterstone Solicitors in London: Most people have their own ideas about the type of solicitor they want on their case. For motor offences they may be looking for a "Mr Loophole". For family law they may prefer a female solicitor. The firm also focuses on areas of law that are more emotionally rew...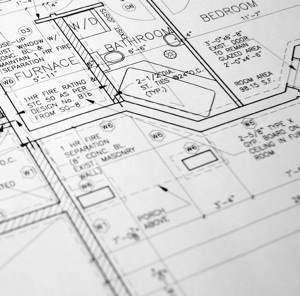 Have Your Say:
Should England & Wales switch to the Scottish "anti-gazumping" method of contract exchanges?