Request a

Callback

:
[Advertisement]
Want Experienced Opinions from the Industry?
Here are some more of the helpful information articles our staff have put together and published on our main 1to1Legal UK website:
Acumen Law Ltd
: But whatever ideas may seem odd to an old fogey like me, it's obviously resulted in a new way of thinking and a service which I believe this section of the legal industry sorely needed. But at least on this occasion the general portrayal of Acumen's persona matches such rev...
Alfred James and Co Solicitors
: So, what's so great about them? From the main page right the way through all the case types and contact pages - the Alfred James & Co website is full of language that indicates a considerate and welcoming firm . Solicitors that fail to execute a case in a timely fashion can...
Greg Almond Solicitors Manchester
: But rest assured, one nearer the main bus stations and train terminals obviously stands a better chance. The original setup was Droylsden, Heaton Moor & Oldham. He is also a member of the Association of Personal Injury Lawyers (APIL). If you end up there, it is the corr...
Amnesty Solicitors
: We link to the web address www.amnestysolicitors.com from this page, but at the moment www.amnestysolicitors.co.uk will redirect you there too. I mean, it's certainly a pretty logo. First, Amnesty's reasons: class="infoquote "Unlike other law firms, we handle all asp...
BMDLaw Solicitors: It is not always available. They also handle a range of other private client work such as Will writing, Probate, Power of Attorney, disputes, debt matters, insolvency and so on. As the .uk will take some time for people to get use to, we would recommend bookmarking the ...


Archways Solicitors Manchester Ltd: That's not a negative point for the firm. But we checked the Law Society database and the 3 solicitors currently registered to the firm have 25+ years experience between them . If you've been a bit tested by the length of some of our other reviews, you'll be happy to hear...


Ashmans Solicitors Ltd: Just as I was about to dismiss their testimonials because of this typically bland and cheesy quote on their front page: class="infoquote "Ashmans Solicitors were completely professional in their approach from start to finish. We've issued praise and criticism where app...


Blain Boland & Co Solicitors: Moreover, they also handle some case types that we rarely see targeted elsewhere such as Ecclesiastical & Canon Law. So once you're on it, we highly recommend bookmarking it to make sure you come back to the right place each time. . They have a few extra niche sites s...


Boyd Rice Solicitors: "Don't most firms do that?" No. That's much rarer than you might think. So what about reviews on Boyd Rice? If you've read some of our other articles, we've gone into detail about how consumers often ignore the testimonials solicitors tend to post on their websites: ...


Bradford & Son Solicitors: Please note though, that whilst having a solicitor who's willing to talk to you on the phone for hours answering the most mundane and basic questions might make you feel like you're getting an excellent 'customer service experience' - we would always recommend using a solici...


Bromets Jackson Heath LLP: The merging firm's owner, Maureen Freeman, has been appointed as an Associate Solicitor in the now increased family department. If you've ever come to 1to1Legal looking for a law firm before, you'll know that we have a hefty dislike for testimonial pages. There were uph...


CBTRL Wendy Amey: I have no hesitation in recommending CBTRL to my clients and to my opponents who fund the treatment." < font> The company don't just offer assessments, but also rehabilitation services. Utsa Das MA Psychol, BA(Hons) Psychol, MA (counselling) CBT, PG Dip. The po...


Claims Funding UK: You can usually claim back the loan's interest rates as part of your expenses as well, and justifiably so. Claims Funding UK offer funding from £500 to £250,000+ with no repayments due unless the claim is successful and you've been paid your compensation. class="...


Cubism Law London: So whilst we could see this idea spreading to LinkedIn as being useful for people seeking new staff, we wouldn't recommend it as something to base your choice of legal representation on. I'll finish off with two final quotes from the main Cubism Law website. It's theref...
Furse Sanders Ltd: It's something I started doing before joining the legal industry and continually telling people my opinion of things is just "how I roll". I look for the odd word or phrase here and there, put some numbers together, and dig around page 13 of the search engine results to try ...


Else Law: I formed a new opinion that the only thing Else was bad at, was blowing their own trumpet. You see, after 17+ years of trawling through solicitor's websites, I'm now under the lofty impression that I'm some sort of savant when it comes to judging the merits of a firm. ...


Oonagh Burns and Emerald Law Solicitors: People come to 1to1Legal because we only refer them to quality, existing, established firms. So it is probably best to bookmark the right site when you know you're on it. This is where the green blood flows into the firm. They say their lawyers specialise in not just knowing...


GoComplain Consumer Complaints Online: You can check this yourself on The Law Society website, but you need to search for http: solicitors.lawsociety.org.uk office 595853 horsley-holdings-ltd" Horsley Holdings Ltd< a> which is the name of Go Complain's parent company. For about £50 a year, you could get ...


Hallmark Legal Services Ltd: Even then they'll simply be trying to convince you to buy a full hour's consultation with one of the firm's partners. They are up to date with the most recent developments and show respect to the courts. class="infoquote "We are committed to attracting, developing and...


Ryan Herrmann Lawyers: After 20 years in the legal industry, we're well aware that a lot of legal professionals won't even take a call before money is on the table. They'll get their assistant to check that you have a potential case and can pay. International firms should also cost less and save ...


Hine Legal Solicitors: We've seen someone genuinely 'disgusted' that a criminal law expert refused to take on his divorce case. They turned round what I needed really quickly."< div> Those are snippets from browsing through the regular spots such as Google Reviews, Yelp, Yell, Trustpilot and...


Integral Law Firm: So if there is no website available for a firm you're interested in, how do you research their suitability for your needs? class="infoquote "Offered a great service on numerous occasions." "Integral Law helped me get through a last minute hold up before our clos...


Michael Jefferies Injury Lawyers @ Jefferies Solicitors Ltd: Jefferies have installed an online calculator on their website for people to see estimates of their potential compensation for things such as lost deposits, hire cars, hotel charges, plus the impact of more personal problems associated with delayed flights. They've also...


Kent Traffic Law Maidstone: We're hugely in favour of this and are dismayed at how little has been done to inform the public of this important change. A quick note on navigation as we're dealing with a three word domain name. There's the more bog-standard testimonials: class="infoquote "p...


Mason Baggott and Garton Solicitors: At least three generations of the same family having worked there? [Check]. Whenever I rang she was on the ball immediately ... Niche, tight-knit grouping of offices? [Check]. A Legal Practice Course at York College of Law followed before before becoming a trainee solicitor ...


Lee Dowling LMD Law: Is that it though? Just a bit of ego? Well no. Lee is therefore very experienced in Court representation and advocacy, allowing him to offer knowledgeable advice and assistance to both businesses and individuals. The firm's main areas of focus are Business Assistance, L...


Mulcare Jenkins: This is where some days are set aside each year and all solicitors taking part across the UK provide Will making appointments for free. Hopefully these examples will help you in the future to spot the difference between firms that on the surface seem to be very alike. ...


Mercantile Barristers Ltd: www.mercantilebarristers.com is the official website we link to above with www.mercantilebarristers.co.uk apparently owned by someone else. Not only are they unaware that it's possible, but according to our most recent poll 71% of you didn't even know the difference between...


Michael Rose & Baylis Ltd: We did see that they are offering 'free conveyancing quotes' ... We therefore highly recommend bookmarking the site once you're on it to be sure. There are obviously a whole bunch of variants and mis-spellings possible though such as www.michaelrosebaylis.com or www.m...


MorganCarter Solicitors: Morgan Carter however also specialise in Serious Injury claims. Both work.. If a firm does not promise you no win, no fee AND 100% compensation - then there is a good chance you have just signed away a chunk of your compensation to that law firm. A road traffic ac...


Nesbit Law Firm: Just as an example, have a read of https: www.lawgazette.co.uk law court-of-appeal-grants-leeway-on-fixed-costs-application 5058826.article" this article< a> about two cases NLG had to sort out where fraud was alleged. In 2009, Alan set up ARC (the Association of Regulate...


Parkview Solicitors & Higher Court Advocates: We also have firms that deal with larger clients and international corporations. Whilst this option is only email communication - the fact they mention it at all boldly on their website puts them in front of others when it comes to statements of general availability. Pa...


Proddow Mackay Solicitors: They still claim to have a color="green "wealth of legal and commercial expertise" < font> whilst recognising that color="green "every business is different" < font>. They cover contracts, debt recovery, employment law and property litigation. "P-M" is not only far easi...


Qdos Solicitors Legal Services: That can't help but give them a unique insight into client needs that a regular law firm might not have. Qdos state they have relationships with some of the UK's largest insurers and affinity groups. There is an absolute plethora of sites out there under the QDOS brand....


RGSolicitors: They offer face to face, online, email or phone contact and promise to provide you with a direct number to the person handling your case. Also, whilst the firm's name is Renier Gillies Ltd, going to www.reniergillies.co.uk will just redirect to the regular site, and www.reni...


RJGill Solicitors: As they deal with only the most common types of accident compensation such as road accidents, slips and trips, work injuries, and professional negligence - they will be set up to process them in the fastest and most efficient way possible. Hard to leave that one behind! ...


Rogers Personal Injury Solicitors: He is qualified to act as a Solicitor not just in Ireland, but in Northern Ireland, England and Wales. We expect to see a lot more of this in the future as other law firms catch up with the idea that someone somewhere is usually filming absolutely everything! Beyond the...


Ropewalk Chambers Barristers: Each chambers has clerks who know the law and know their members. Ropewalk Chambers is the latest to be included. Jayne frequently lectures, particularly in the industrial disease field to solicitors and insurers. The pair were involved in the high profile Supreme Court...


Savants Insolvency London: They list their main services as Recovery Turnaround, Formal Insolvency Procedures, Personal Insolvency, Asset Tracing and Recovery, Corporate Restructuring, and Independent Business Reviews. The site currently states his involvement in 550+ corporate insolvencies and ...


Shaw & Co Solicitors: unlike a generalised personal injury firm, we understand how an injury can affect your career, both in the military and your plans for after you leave the service."< div> Quite often you'll find that firms who decide to take on MOD cases have either personal or familial...


Shaw Gibbs Business Insolvency LLP: Paul Beecham is the firm's Insolvency Manager with over 25 years experience in corporate liquidations, bankruptcies and individual voluntary arrangements. As one of the largest independent accountancy, financial services and insolvency practices within Oxfordshire - the...


Starck Uberoi Solicitors: Some hobbies are listed which we'd usually skip over, however one that should be noted is Raminder's interest in WW1 history and in particular - the experiences of Sikh soldiers during that time. We tried a few variations using typical mistakes such as 'stark' and 'uberio' a...


Three Graces Legal Liverpool: They also state that they are continually encouraging color="green ""creativity and innovation"" < font>. Certainly we see a lot more puffed up yet unproven claims across the thousands of solicitor's websites that are out there. One clear signal you can rely on when a...


Warwick Vesey Solicitors: Couple that with the repeated statements across the firm's website about providing a 1 hour free consultation , and you get the genuine sense this is a caring, experienced and understanding firm. Followed closely by: class="infoquote "Legal aid in the Magistrates is s...


Waterstone Solicitors in London: As for navigation, www.waterstonesolicitors.com is the official site we link to above and www.waterstonesolicitors.co.uk has no current website displayed. We always like to see staff profiles on law firm sites and Waterstones doesn't disappoint. Most people have their...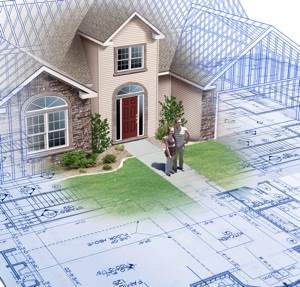 Have Your Say:
Should England & Wales switch to the Scottish "anti-gazumping" method of contract exchanges?