Request a

Callback

:
[Advertisement]
Want Experienced Opinions from the Industry?
Here are some more of the helpful information articles our staff have put together and published on our main 1to1Legal UK website:
Acumen Law Ltd
: Saying you are unique is currently quite an un-unique thing to do. (And if you happen to see a lawyer in flip flops - not to worry, that's just one of the ways we do happy!)"< div> I can absolutely, 100% concede that this is a completely unique statement. But whilst peo...
Alfred James and Co Solicitors
: The reviews about them are a bit more polarised. (No really. In the same way that a firm having dozens of 5 star reviews all left within the space of few days by people who have only ever left one review about any firm ever - is suspicious. class="infoquote "Great adv...
Greg Almond Solicitors Manchester
: We've never caught the bus in Greater Manchester to tell you whether getting around is easy. For example, William O'Brien is a consultant solicitor for Almonds with nearly 40 year's experience at various firms around the country, having qualified as a solicitor in 1979...
Amnesty Solicitors
: Having practised since 2003, Neveen has The Law Society's Immigration Accreditation and was one of the first lawyers to successfully challenge the government's Fast Track Detention System back in 2005. Two other accolades that stand out would be her being listed in the Top...
Archways Solicitors Manchester Ltd
: That's not a negative point for the firm. I will make a quick note on navigation as we're dealing with a couple of things such as a double "s" in the name and the inclusion of a generic term "solicitors" as well. Why the sudden concise approach? Because Archways...
Ashmans Solicitors Ltd
: In fact, every testimonial on the page was several sentences and sometimes a few paragraphs long. on the Family Law page is listed issues such as Divorce and Separation, Occupation Orders, Forced Marriage Protection Orders, Child Arrangement Orders, Prohibited Steps Order, P...
BMDLaw Solicitors
: On one hand, setting up in an old historic structure - on the other, wanting to push forward as something new and energetic. Let us know if you find the relevant web page. Personal injury gets only a small mention on the site, which is unusual as most firms that want in...
Blain Boland & Co Solicitors: They're good. A ten-year-old hairdressing or photography studio on the high street could easily be considered a long established business. With all the changes to legal aid and concepts such as Alternative Business Structures (ABS) coming into play, the way we perceiv...


Boyd Rice Solicitors: Boyd Rice have obviously taken an interest in cycling and sponsored that. class="infoquote "Boyd Rice Solicitors is a long established Law Firm and has been providing legal advice to clients throughout Northern Ireland for over 30 years."< div> If you've done some re...


Bradford & Son Solicitors: A firm that is managing to flourish without bandwagoning into over-the-top social media accounts or posting sales pitches thinly disguised as news articles all over the web (you know who you are) - must have something special. ​ class="infoquote "There is ...


Bromets Jackson Heath LLP: The one we link to above does not have a counterpart - i.e. Bromets had already worked alongside Freeman & Co for many years at their office on North Street. Conveyancing, whether a first time buyer or a property portfolio investor, they believe they have the experience to h...


CBTRL Wendy Amey: But what sort of qualifications and experience do their staff have? Here's a few: Wendy Amey MSc, HG Dip P, GQHP, MHGI, MCAPP - Psychotherapist and Managing Director. I have no hesitation in recommending CBTRL to my clients and to my opponents who fund the treatment."...


Claims Funding UK: The UK site is at www.claimsfundinguk.co.uk, with the Irish version at www.claimsfunding.ie, and www.claimsfunding.co hosting the American version. You need to work to pay for treatment, but you can't work until you've had treatment. First, that you cannot apply for case fun...


Cubism Law London: A free initial consultation is also on offer, with a promise that you won't pay a penny until you've heard the options and color="green "agreed in writing" < font>. The SolicitorSurrey.co.uk talks only of their own services and setups though, confirming the initial p...


Oonagh Burns and Emerald Law Solicitors: And that is something you can absolutely guesstimate from your initial time with them. A word of advice on browsing - whilst www.emeraldlaw.com currently takes you to the website of an American firm, that simply means that it is owned by someone else. Therefore, the nam...


Furse Sanders Ltd: That's not to say there isn't a great affinity for elderly clients within the firm. But none of these things stand out in a bad way and most would go un-noticed unless pointed out comparatively as we're doing here. It stands out because they happen to be what other fir...
Else Law: They had won Dental Law Firm of the Year as a result of votes by readers of http: www.midlandsbusinessnews.co.uk legal-firm-gains-votes-win-award-handling-dentists-corporate-deals " Acquisition International< a>, a monthly magazine specialising in corporate finance...


GoComplain Consumer Complaints Online: They quote a few examples on their site, such as: color="green "If your claim is over £3,000 perhaps for some house renovations like a new bathroom being fitted that went wrong or wasn't finished to a good standard or as agreed, then the one off fixed fee ...


Hallmark Legal Services Ltd: numbers out there. Law firms have profits to make and hire the wrong marketing personnel from time to time just like any other business. If you do go ahead after your consultation, Hallmark state three payment structures are available. We scoured the usual public forums...


Ryan Herrmann Lawyers: Currently www.herrmannlawyers.co.uk is not owned by anyone either. But even if you're not so easily forgetful, it's always a good idea to bookmark the official site once you're on it just in case. Those that have offices in the UK and abroad so they have more collective exp...


Hine Legal Solicitors: No really, we're not making that up. It's not only solicitors that do this. At the moment if you search for Hine Legal you get the correct firm showing up in the top spot but if you accidentally search for 'solicitors' instead, the other firm will be at the top spot. surely?...


Integral Law Firm: A 40-year established firm may give you a 1-year-qualified solicitor to handle your case. Including one firm that claimed a 100+ year history in the town by simply moving into the building an older firm use to occupy. The age of company is not nearly as important from that...


Kent Traffic Law Maidstone: We're hugely in favour of this and are dismayed at how little has been done to inform the public of this important change. One person might be over-the-moon with such recommendations and be actively seeking a barrister to do just that. It makes several valid points about h...


Kuddus Solicitors London Ltd: The intention with our articles is to share some things we may have noticed that regular consumers might not. But that doesn't mean firms that state an overall wider range are diluting their experience. One of the biggest complaints is cost. class="infoquote "Our main...


Mason Baggott and Garton Solicitors: Ann was fantastic from start to finish and is a real asset to you firm ..." "Jenny was ahead of schedule at all times. It wasn't until 1955 that the firm was at least called Mason & Baggott, before finally gaining its full title of Mason, Baggott & Garton in 1975. ...


Lee Dowling LMD Law: Even the blog posts he writes are a million miles away from the flashy, viral-hoping headlines we see from others. He has a track record of success in civil and commercial disputes, as well as litigation matters before the Court of Appeal, the High Court, County Courts and T...


Mulcare Jenkins: etc. So whilst 'founded in 2012' sounds inexperienced, the actual solicitors working there most certainly are. So what do Mancini say on their site: class="infoquote "... The varied spelling mistakes certainly add authenticity, but still there's nothing there we have...


Mercantile Barristers Ltd: None of that is ideal and is now not necessary.
Despite my earlier comments about 'sales-pitchy' statements there is not nearly as much as you'd see on the majority of law firm's sites and even then they are relatively understated.
They clearly love their industry...


Michael Rose & Baylis Ltd: But even real reviews can be misleading. class="infoquote "Michael Rose & Baylis are a young, vibrant law firm based in the iconic Liverpool City Centre setting of the Royal Liver Building."< div> There's a glaring split when it comes to the matter of a law firm...


MorganCarter Solicitors: To that end, if you have been involved in an accident, they say they will instruct independent engineers to value the damage to your vehicle, arrange a replacement, securely store your damaged vehicle and more whilst also handling your case for the vehicle damage numbers, th...


Nesbit Law Firm: With four offices long the length of the country, the Nesbit Law Group consider themselves to be a professional, modern, and 'approachable' firm. that the insurer alleges that the claimant is not being completely honest in their claim about the incident and or their injuries...


Parkview Solicitors & Higher Court Advocates: A full list can be seen on their website, but often people don't know the actual case title for their particular issue - so don't be afraid to phone and ask. In relation to general communication options throughout a case, they say that they are happy to use whatever means th...


Proddow Mackay Solicitors: For accident compensation claims, they promise to achieve the best results within the shortest timeframe, ensure client care, and maintain high levels of customer service. The story is just an interesting piece of news information which I feel adds to the overall concept tha...


Qdos Solicitors Legal Services: Not all the separate sites have a .co.uk variant and with some services not being mentioned or linked to from others - we would suggest bookmarking the main one we have linked to once you are on it to avoid issues when trying to type-in or search for it later.. When the SR...


RGSolicitors: They even had a few that were new to us, such as "client-facing offices". Many laws that the firms have to work with are ancient and often completely out of touch with the modern world. Usually, there are a dozen or so statements printed on a page. For example, "it's in our ...


RJGill Solicitors: Now a dozen years later the firm has relocated to Skelmersdale and has around 20 staff. will all be ready to go all the time, with only injury claims on their mind. This should result in your claim being handled faster and more efficiently, which means lower legal costs...


Rogers Personal Injury Solicitors: Only the first on on that list seems to belong to this firm but even the variant of www.dublinsolicitor.com, does not. England has around 60 million people in it, so we have a large number of law firms spread around that country covering various case types to refer people to...


Ropewalk Chambers Barristers: This chambers had two Queens Counsel when we were checking through: Patrick Limb QC specialises in disease and personal injury including clinical negligence work. She also travels the country to litigate for disease and fraudulent claims issues. They've also taken...


Savants Insolvency London: Reading the firm's website though, the impression is that they'd rather be regarded as a firm that can fix financial issues rather than simply clean up after . Their About Us page states: class="infoquote "The firms partners and several staff members have trained and...


Shaw & Co Solicitors: Please also note that the official web address is www.shawandco.com as we've linked to above. Also, special characters cannot be used in web addresses for any dot-variant, so www.shaw&co.com or www.shaw&co.co.uk will never exist. There are other things to watch out for...


Shaw Gibbs Business Insolvency LLP: He is a Fellow of Insolvency Practitioners Association, Fellow of Association of Business Recovery professional, Fellow of Non-Administrative receivers Association, and licensed by the Secretary of State to act as an Insolvency Practitioner. Shaw Gibbs team of licensed insol...


Starck Uberoi Solicitors: If we did have enough legal problems to test every firm we reviewed, we'd be a very odd bunch. Raminder Singh Uberoi heads the firm's Property Department for commercial and residential matters. These personal focuses do not reflect the firm's much wider case range ab...


Three Graces Legal Liverpool: So we also try to find firms with a wide case range that you can come back to time and time again. Again I'd just like to point out, the main difference I've seen with this firm over others is their dedication to the particular types of work they do. But as you can see, this...


Warwick Vesey Solicitors: The usual haunts such as Yell, Yelp, Trustpilot, etc. Although our offices are based in Birmingham, our service is nationwide with caseworkers situated up and down the country."< div> We will make a quick note on navigation as well. To be honest, when we first visited t...


Waterstone Solicitors in London: We see the most common error as being www.waterstonessolicitors.com as it's very typical to put an 's' on the end of the firm's name in speech. Reading the staff profiles, they sound more like a proud parent than a typical CV. Remember though, that when we say 'new' f...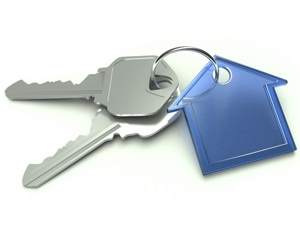 Have Your Say:
Should England & Wales switch to the Scottish "anti-gazumping" method of contract exchanges?