Request a

Callback

:
[Advertisement]
Want an Experienced Opinion?
The people at 1to1Legal have been working in the industry for over 20 years and have worked with hundreds of firms and thousands of solicitors. Here are links to our colleagues unbias comments on firms we know:
ABS Lawyers Ltd
: We have over twenty years' experience flicking through law firm websites. There are also many things between the lines that the regular consumer might not notice - but we do. Two examples are Jenna Hargreaves and Dilip Raveendran, lawyers at the firm who qualified in 2010. S...
Aconveyancing Ltd
: The Law Society of England & Wales has an excellent website full of user-side data for you to flick through. class="infoquote "We're transparent about timescales, keeping you updated if any complications arise. No matter which you use such as Google, Yelp, Yell.com,...
Aina Khan Solicitors
: It may have nothing to do with their actual legal expertise. It states that Aina Khan qualified as a solicitor back in 1991 , so that more than verifies her claim to having over 25+ years experience. These are the same firm and both phrases should bring up the correc...
Allsop Durn Dearlove
: That's certainly the case for Allsop Durn as we'd worked with one of the titular staff members on a previous project. Over the past few years there has been quite an upsurge of https: www.theguardian.com money 2020 jul 18 homebuyer-loses-300000-to-fraudsters-but-get...
Apprise Legal Services
: Very satisfied with the outcome."< div> The advice we always give regarding review boards though is to absolutely read through the comments . Apprise Legal Services are obviously specialists. We assume the web address is meant to be taken as AppriseLS. Rather th...
Assured Probate Services
: But will writing is actually a far less regulated industry than you might think . Hopefully we'll get an article about it out soon and we'll insert a link here to help. Either they are unbelievably niche in their target market, have achieved impressive growth during ha...
Asghar & Co Solicitors
: class="infoquote "Asghar & Co is made up of people who are passionate about helping individuals and businesses by delivering legal solutions that highlight their real talent in different areas of law."< div> Again, claims like this are across the majority of webs...
Aspire Licensing & Administrative Services
: For example a Level 2 Award in Food Safety in Catering, Level 2 Award in Health and Safety in the Workplace, Level 3 Emergency First Aid at Work, and so on. But this shouldn't pose a huge amount of risk anyway due to the area of law they deal in. For example you don't ...
Bilkus and Boyle
: This could be a national one, county based, or city wide for larger population cities. So where else can you search? class="infoquote "... People are https: www.theguardian.com money 2021 jan 02 homebuyers-scams-stamp-duty-holiday-" handing millions of pounds over t...
Catteralls in Wakefield
: class="infoquote "very polite and explained everything to us in detail" "Extremely friendly, efficient and courteous at all times" "We have dealt with Catteralls over the last 20 years on several occasions and have always had expert service"< div> Howev...
DFA Law Solicitors
: Whenever we discuss a firm that deals with property matters we always advise bookmarking the correct site once you're on it and making sure to check the email address of any communications you receive. For example, this from the DFA Law website: class="infoquo...
Special Education Needs Lawyer
: There are quite a few large firms that will take your Education Law case on. Some are less obliging offering just 15 minutes over the phone to help decide if it's a case they can handle and quote you for doing the work. It was still very positive : class="infoqu...
Pump Court Chambers Barristers: Huge numbers of them state they provide their services 'nationally' in the hope of getting as many clients as possible. Always make sure you are on the correct website and never discuss payments or bank details via email. That brings us to a quick note on what a 'cha...


Fieldfisher Solicitors LLP: A quick note on navigation as always. A very encouraging mix of experience alongside new blood eager to prove themselves. One thing most people agree on is that seeing 'established in 1881' or some such ancient date proudly stamped across a firm's website - no longer ...


Frank Rogers Motoring Solicitor: Whilst Frank Rogers does state he know the loopholes, that is absolutely not how most cases are 'won' . Certainly if you can get these basic answers sorted first, you can get much more out of your free consultation . We saw that www.frankrogers.co.uk is a different firm de...


Hawkridge & Co Solicitors: But when anything goes wrong, they get the blame. It could have been for logo design, which really doesn't help in estimating the quality of their legal services. It's definitely something to keep in mind whenever you're checking for reviews about any firm that handles pro...


Howe and Co Solicitors: Howe & Co have one detailing some of their more high profile cases and some of the firm's background. For a start, when we entered Howe & Co Solicitors into a search there were three other firms with similar names that popped up as well. The official website we link to above...


Hutcheon Law Solicitors: If you find a firm with a full page of information regarding how they handle your case type, then that's a good sign. To us, and probably a lot of other people, that's something to boast about considering the basic 9-5pm most other law firms still archaically hang on to. Als...


Ian Mallon Solicitors Ltd: Ian worked for a regional law firm in Dublin from 2002 until 2005, when he founded the Practice of Ian Mallon Solicitors ..."< div> The profiles go on to cover Martin McPolin (qualified in 2005), John Woods (2000), Stephen Doran (2001), and more showing a real snapshot ...


Integral Law Firm: However people are also always seeking experienced specialists in most areas of law as well. Please note that this can often be a misleading data because that date on the Companies House site is only when the company became 'Limited'. If you click on the names of each soli...


Khan Law Glasgow: Don't be afraid to ask up front. The official site we link to above is www.khanlaw.co.uk with www.khanlaw.com showing information for a completely different firm in the US. The majority of people can easily imagine a significant difference between a motor offence specialis...
Deo Volente Legal: A good mix of seasoned wisdom alongside new fresh blood. Never discuss payments or bank details over email. class="infoquote "We create value for our clients, our people and our community"< div> If you https: solicitors.lawsociety.org.uk office 529702 deo-vole...


Levins Solicitors: If you've read some of our other articles though, you'll hopefully know that such being the case doesn't always result in a wholly favourable review piece. I would not be here today writing this review" "reassured me and helped me understand everything from start to fin...


Linkilaw Solicitors Ltd in London: However typically scammers https: www.todaysconveyancer.co.uk main-news two-fold-rise-scam-alerts-since-start-year " tend to target people dealing with property matters< a> anyway because the pay offs are obviously so much more. Many people can also get it entirely wrong....


Mason Bullock Solicitors: The courts should be trying to repair the damage done. To make sure you don't think we fast-tracked even just this one firm we'd like to share some of the things we saw. class="infoquote "...we'll advise on whether you can negotiate a better settlement package and whe...


McEwan Fraser Legal Scotland: But you'd be wrong. And that was only on a £260,000 house. Either way www.mcewanfraser.co.uk and www.mcewanfraser.com are also not currently being used. But considering they cover pratically everything else we really like a firm to do: transparency over claims such as...


MGBe Legal Ltd: Most mentioned the depth of knowledge. So it may be an idea to bookmark the site . Here are a few of our reasons for doing so. After us praising The Law Society of England & Wales for having such a great site, we have noticed that they currently link to an outdated web ...


MTA Solicitors LLP: Clarity, communication, and results. It could be that the firm offers a service in a very different way, or for a remarkably different cost, or have international offices (e.g. They do not mean the same thing. Therefore if you flick through the comments section of a t...


NV Legal Solicitors: class="infoquote "From the onset of my claim I received updates and advice." "The level of service was excellent." "Not only did they pursue her claim but they also looked after her welfare making appointments with various therapists and consultants to suppo...


OJ Solicitors Glasgow: If you've used our site before to find legal help, then you'll already be aware that we do not cram every single law firm we can find into our lists. We ran a poll last year and a whopping 81% of you said you didn't trust testimonials on company websites. Whilst there are ...


OTS Immigration Solicitors: For example, many do not state which awards have been won. So stars don't always reflect real position in the minds of previous clients. At the moment the majority of scams involving legal matters tend to https: www.bbc.co.uk news av uk-35253594" revolve around prope...


Pacific Law: class="infoquote "Pacific Law was founded with a vision of being a 21st century firm in a 20th century industry."< div> ​If you've already visited dozens of legal professional websites today, you'll notice that a lot of them have a statement like this one. ...


Penerley Solicitors: Penerleys only had three online reviews that we saw after digging through Google, Yell, Yelp and Trustpilot. They naturally want to point out - that's not them. But at the moment, Google is listing their hours as closed all weekend. Although https: www.theatlantic.co...


Penn Chambers Ltd: For all intents and purposes, long establishment claims are mainly a marketing ploy. If you use up the hour asking questions you could have had the answers to for free online - then that's money down the drain. class="infoquote "Penn Chambers Solicitors offer comprehen...


RD Costings Ltd: we may be able to help you obtain compensation and assist you on the road to recovery."< div> In the whiplash claim example mentioned earlier - we would consider it quite unusual for a firm to take 25% of that compensation unless there were extremely difficult circumsta...


Reid and Black Solicitors: Having started back in 1999, we obviously put more focus on building up a database of firms based on higher population areas first. Most solicitors will register with a Law Society even though it is not mandatory. The Law Society of England & Wales also have a much better w...


Suhail Ahmad at Richmond Legal: If you https: solicitors.lawsociety.org.uk office 2503 richmond-legal-ltd" check out the page for a firm< a> you can typically see alternative contact details, staff details, office locations, any alternate trading names, and most importantly - the expertise and qua...


Robin Somerville Barrister: Direct Access is something barristers have to apply for and be qualified to offer. Links to pages on official sites such as companies house or the practice solicitor's local law society. Most companies will more likely have some vague references to greatness, such as 'we ar...


Conveyancing Search Providers: Whilst most general consumers will use a service and then happily go online to inform others about their positive or negative experience. There are some testimonials printed on the firm's website of course: class="infoquote "Very prompt and efficient service especial...


SR Law Solicitors London: So what we can help with is advice on some ways you can check up on a firm to see if they meet with what you're looking for. But why? class="infoquote "We are known for our strength in litigation work, and the majority of our laywers are dispute resolution practitione...


Stenfield Solicitors Ltd: Any mentions of 'Stenfield Limited' relate to the same company. We've seen a law firm with a five star review for their pet-friendly cafe. It's very important these days to keep fully aware of what site you are on and the legitimacy of the emails you receive. However ...


Will Taborn Ltd: As mentioned in the initial paragraphs, that's something we felt was lacking in the industry as a whole and was the reason goal our 1to1Legal service was born. law firms and accountants) often have requirements that require specialist experts and products being put together....


The Injury Solicitor Salford: Whilst the majority of legal https: www.thisismoney.co.uk money mortgageshome article-3385825 Sarah-Ritchie-saved-45-000-dream-home-lost-devastating-new-scam.html" scams at the moment involve property matters< a> with fraudsters managing (somehow) to convince people to tr...


Thorpe Wilson Ltd: class="infoquote "Good company and they sorted everything like they should" "Excellent service, felt our issues were heard and met" "very helpful and kept me informed throughout the whole process" "They were extremely helpful, dealt with my queries swif...


Trust Inheritance Limited: 'trust' and 'inheritance'. We've talked a lot before about specialists versus general practice firms. class="infoquote "excellent professional, prompt and accurate service every time" "Does what it says on the tin" "I have found to be excellent value for mone...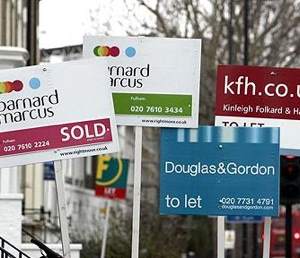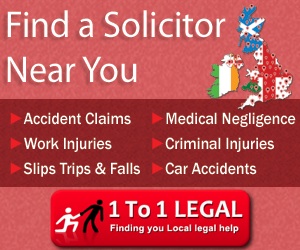 Have Your Say:
Should England & Wales switch to the Scottish "anti-gazumping" method of contract exchanges?