Request a

Callback

:
[Advertisement]
Want Experienced Opinions from the Industry?
Not enough? Well not to worry. Here are some more of the helpful information articles our staff have drawn together and published on our main 1to1Legal website:
My 33 Legal Limited
: As if following their local solicitor is something anyone outside the industry gets excited about. To their credit, they do make it clear on all these sites that they are run by 33Legal with all the same company information listed. However, we were pleased to see th...
5 Essex Court Chambers & Partners
: We've linked to the official www.5essexcourt.co.uk above but www.5essexcourt.com is currently a chinese lottery site. To have such a great industry reputation certainly puts them head and shoulders above many whilst you're making a decision about which firm you should use ...
Accident Claims Scotland
: The guy behind ACS, was one of the people that worked with us on that old system. So, we haven't broken our own rules without cause. The correct web address is www.accidentclaimsscotland.co.uk, but www.accidentclaimsscotland.com shows exactly the same website. This was ...
Alison Ashworth Solicitors
: At 1to1Legal, we love specialists! And we can think of no greater case type where a specialist would be wanted than motoring offences. Usually, the people that end up coming through here have already searched the internet for "X offence loopholes" ... (Defendant has to prove...
Atkinson Rose (Amit Patel) Employment Solicitors
: Eventually our client settled for more than 3 times the amount that the other employee settled the claim for despite the circumstances surrounding the resignations being identical."< div> I'll leave it there for now, but just a quick word on navigation - we link to ww...
Autologistic Solutions Limited
: If you've got good insurance cover, it could be two. Green Flag are currently running a TV ad campaign pointing out that this is not actually true of all recovery providers. With everything so computerised these days and information being shared across all platforms and indu...
Avery & Walters Ltd
: Here is a selection of the more positive ones from places like Google, Trustpilot and Yell: class="infoquote "Great service from the team with regards to a family matter by providing the right advice and executing it in record timing." "The brief was a bit complic...
AWH Legal Ltd
: AWH Solicitors is the same firm and the website is www.awhsolicitors.co.uk as we link to above as well. class="infoquote "With a high level of expertise and legal know-how, we will guide you through the process you need from beginning to end."< div> Again this is ...
HH Law Ltd: Whilst a solicitor may have several cases keeping his attention, the client is only focused on one and thinking about it far more regularly. Unfortunately the only way to really know if a firm lives up to that promise is at the end of the case. The only things we didn...


Balfour and Manson Solicitors: By 1952, Ian was apprenticed to the firm, qualified as a solicitor in 1955, became a partner in 1958, and spent the next forty years in general legal practice. If you go to www.duthieward.co.uk (www.duthieward.com is blank) you'll see a stand alone website, but they describe...


BarristerDirect Ltd based in Manchester: They handle all the usual types of accident claims such as road traffic accidents, public liability claims, slips and falls, accidents at work, and more. They pride themselves on providing a friendly and approachable service. At Barrister-Direct, your case will be handl...


Brearleys Solicitors Brighouse: color="green "My family use your Brighouse branch regularly ..." < font> sounds like a ringing endorsement as well. For example: color="green "You advertised home visits which were essential for us." < font> is a very helpful review for people visiting the site. We...


Briffa Intellectual Property Solicitors: We're always looking to get specialists on board, but finding specialists that aren't intensely arrogant about the fact they are specialists is more difficult than you might think. However, no firm gets to dictate what we write in their review or make changes unless we've ma...


CFG Law: However, don't get too excited on this occasion. Be aware that www.cfg.co.uk and www.cfg.com both are different firms, and searching for the three letters on their own on a search engine will bring up hundreds of firms not even in the same industry. etc.' disclaimer is relev...


CSL Law Croydon: We link to the official www.csllaw.co.uk above and there is no current website at www.csllaw.com or other tlds. But we also check links, phone numbers, and general reputations of our network firms over time. Of course CSL cover a niche case range of Divorce, Dispute Resoluti...


Davey Law: The firm offer articles and blog posts. Their contact page not only provides details about available parking nearby, but also alternative postcodes to use in your satnav so that you end up in exactly the right spot. As for the staff, I wasn't exaggerating when I s...


Hammond Trotter Solicitors Ltd: There are 5 stars for one location but only 3 stars for the other. As Hammond Trotter continuously repeat on their site though - time is of the essence . If there were really that many people getting away with things because of a technicality then the laws would constantly ...
Driscoll Kingston Solicitors: That's it. And just to be clear, it's not Driscoll AND Kingston. Often when firms want to grow they'll start accepting every case type possible. As always, we recommend actually reading the reviews. On checking just now they list several individuals for Driscoll Kingston su...


EHL Solicitors UK: Much more than your typical law firm. If you haven't read our bits about law firm phishing - do so. can be found on the main www.ehlsolicitors.co.uk website. It's not just banks fraudsters try to imitate.. A lot of new trendy names are popping as solicitor brands these days....


GloverPriest Solicitors Ltd: Some firms decide to go further and tell you the staff member's hobbies, pet's names and favourite colours. This is something we've always encouraged firms to create. This may be reserved for house purchases sales only though. class="infoquote "We believe in being the...


Helix Law Solicitors: Tell us your problem and lets see if we can help."< div> However the majority of the front page contains clear lists about what they do , who they do it for, and other useful information such as what payment structures are available. Or they may actually copy paste po...


Hodge Jones and Allen Solicitors: This 'big-ness' doesn't just apply to their online presence or things that could be considered mere PR branding efforts. Everything from Legal 500 UK Firm of the Year, Legal Aid Team of the Year, Personal Injury Team of the Year and even individual awards such as staf...


IWC Estate Planning & Management Ltd: The problem is that solicitors are not making burgers or installing your TV. That doesn't mean it won't be helpful (at least we hope it will). Hopefully if you've continued reading this far you'll agree that us having a very 'pro' stance on IWC Wills and Probate isn't...


Jackson and Canter now Jackson and Lees: Lees Solicitors had offices in Birkenhead, Heswall and West Kirby and specialised in clinical negligence and Court of Protection cases. If you're not familiar with the QS branding, QualitySolicitors is a network of law firms who all have to offer the services promised across...


Jarmans Solicitors Sittingbourne: They may have a decent website, plenty of available information, staff profiles, details of charity work, testimonials, third party reviews, and so on. Either way, it reflects well on their general setup. class="infoquote "We have the strength and breadth of service an...


Joanna Connolly Solicitor Advocates: I recommend a phone call to confirm the ins and outs of that though. Whilst obviously focused on financial law matters, they also work on contentious probate, disputing a will, inheritance laws, personal insolvency, employment law court advocacy, and more.. Whilst they ...


Kings Court Trust Probate: That will undoubtedly have caused quite a bit of change in the setup, staffing levels, and settling-in afterward. A quick note on navigation: the website we link to is www.kctrust.co.uk, and whilst there is some content on www.kctrust.com it doesn't appear to have anyth...


Stephen McCaffery & Catherine Stock: So what about the barristers themselves? Stephen McCaffrey is Head of Chambers at Kings View Chambers having become a barrister in 2007. Considering that variants such as www.kingschambers.com, www.kingsview.com and www.kingsview.co.uk are all owned by other firms as...


Kudos Legal Solicitors: We include general law firms, niche practices, sole practitioners, barristers, accounting services, debt collectors and more as each can help with various legal matters in different ways. Because we don't take commissions for referring you, we have no bias as to which firm y...


Lambert Pugh Conveyancing Solicitors: However, don't assume that Will writing is a simple process. Basic explanations of each of the services. If it's your first time reading a 1to1Legal law firm review - that is not something we've ever said before. he and his team apparently have plenty of experience to call o...


Lawcommercial Trading Ltd: If you needed to speak to someone in particular and they were busy you always got a call back quickly." "Tahzeem handled our property very professionally from the start to completion, she is well organised and get things done" "I recently bought a house and they m...


Leech and Co Solicitors Ltd: Because of the UK tld this can result in www.leechandco.uk type errors (which we see in our own internal search box) not to mention the www.leach.co.uk, www.leitch.co.uk or other mis-spellings. for people who have to confront their own death or confront the death of a loved ...


AJLO Solicitors: listed in the Good Lawyer Guide for a number of areas." < div> They also http: www.goodlawyerguide.co.uk lawyers 36610-paul-outhwaite about_firm" link to their listing< a> on the Good Lawyer Guide's website from several pages of their own. But a free initial consulta...


Newry's McShanes Law Firm: They are licensed to practice in the Republic of Ireland, and they were the first law firm in NI to achieve the internationally recognised ISO EN 9001 Standard. There are a few different names, such as Criminal Representation rather than the more common Criminal Defence or C...


Meresbrook Pollard Ltd: There are no news scandals. Word of mouth may suffice. color="green "We work on a fixed fee basis which ensures that our clients are aware from the outset as to what their legal fees will be." < font> That statement isn't actually on their website. There isn't ev...


MurrayHay Solicitors: Some firms build a website with the focus on looking "professional". So as usual, best practice is to bookmark the site once you know you're on the correct one.. Sheridan Taylor is a barrister with experience in wills, probate, trusts, power of attorney, etc. There are ...


Redwood Collections Ltd: One of the benefits of using a debt collection company such as Redwood over, say, a firm of solicitors - is usually savings in both time and cost . class="infoquote "An effective approach to debt collection"< div> The opening line on the firm's website does refle...


Hythe Solicitors Robson & Co, near Folkestone in Southern Kent: Hythe, the small coastal market town on the edge of Romney Marsh, southern Kent - comes from an Old English word meaning "Haven" or "Landing Place". Hythe was once defended by two castles, Saltwood and Lympne. Team - we're impressed. He is a Higher Court Advocate (Crimi...


RSR Law Croydon: Whilst we've linked to the official site at www.rsrlaw.co.uk above, there is a website at www.rsrlaw.com but it is for an American firm. The quirks and matching ideals didn't hurt either. Our regular section on navigation will be longer than usual for this piece though....


SBW Lawyers Ltd: class="infoquote "For FREE no obligation advice call us today."< div> The first question you might have about this statement from the firm's website is whether the call itself is actually free - i.e. It's just that in 2019 the company became "Limited". For SBW La...


Serious Injury Law Solicitors: The last article we put out detailed a firm that had mountains of positive peer reviews, but very little client feedback available to view on the web. But generally speaking, client comments there are predominantly positive as well: class="infoquote "My solicitor was...


Taylor Rose Solicitors Limited TTKW: But there are others. They've clearly invested a lot of time, money, and effort into creating a useful, jargon-less website that has a function other than simply displaying brief sales-pitch-y paragraphs. simply doesn't happen much these days when the general aim is to get...


Johnsons Solicitors Nottingham: Bravo Google on such amazing relevance. As a scared client having been dragged into a police station, if our solicitor wanted to overtly flirt with the officer in charge - they'd have our blessing. class="infoquote "At The Johnson Partnership we are franchised to prov...


Thompsons Solicitors Glasgow: In the UK it's more about reparations for the injury such as covering medical costs and lost wages. So what are people saying on the public boards? class="infoquote &bullet; "Mr White was very efficient, along with your staff at Edinburgh. However there are only 22 r...


Philip Nam White Collar Legal: We get dozens of communications a day about joining the 1to1Legal network from various firms handling a range of case types from all parts of the UK and ROI. with access to a nationwide network of solicitors and barristers, we can also refer your legal issue to the app...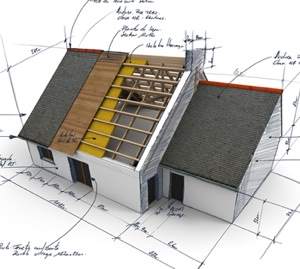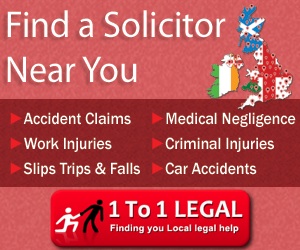 Have Your Say:
Should England & Wales switch to the Scottish "anti-gazumping" method of contract exchanges?