Request a

Callback

:
[Advertisement]
Want Experienced Opinions from the Industry?
Not enough? Well not to worry. Here are some more of the helpful information articles our staff have drawn together and published on our main 1to1Legal website:
5 Essex Court Chambers & Partners
: Clearly 5 Essex Court are highly regarded by other professionals , but there are far fewer comments on the web by people who have actually used a barrister at this firm. In the meantime, there is no shortage of praise amongst the legal community: class="infoqu...
Aconveyancing Ltd
: People are handing over their deposits to fraudsters sometimes based solely on an email. Often all the on the same day. For example this article from https: www.standard.co.uk homesandproperty property-news stamp-duty-holiday-deadline-extension-rish-sunak-a140746.html" Th...
Aina Khan Solicitors
: Most legal professionals in the UK are signed up with some local Law Society. (Both genuine law firm names.) Plus most scammers https: www.theguardian.com money 2017 jan 14 lost-67000-conveyancing-scam-friday-afternoon-fraud-legal-sector-email-hacker" are targeting proper...
Allsop Durn Dearlove
: class="infoquote "Our solicitors provide personalised guidance and experienced representation throughout the legal process, always working towards your best possible outcome."< div> Again, claiming a large amount of experience is something practically every law f...
Apprise Legal Services
: Apprise Legal Services are obviously specialists. Quite often we've seen reviews about a firm that have clearly been put under the wrong company and even one star reviews with very positive comments (meaning someone has made a clicking error). But you never know what m...
Assured Probate Services
: This particular claim above is made on a few pages we saw including the main page and their About Us section. APS Legal & Associates are no less stand-out-ish. class="infoquote "In this unregulated environment, we have aligned ourselves with the Institute of Prof...
Asghar & Co Solicitors
: Certainly if you see the same thing repeated a few times in negative comments, then that's something to take note of. One last noteable snippet from the firm's website: class="infoquote "Individuals and businesses that have been referred to us are usually by othe...
Avery & Walters Ltd
: every member of the Avery Walters team is a specialist in their chosen field and has either worked for National Law firms or has been in their sector for many years and are indeed experts in their field"< div> Statements such as these for example can be checked through ...
AWH Legal Ltd
: There is a whole host of accreditation logos stamped at the bottom of each page as well. There are always a few things we would like to see from firms. So yes, 15 minutes isn't the most generous offering out there but it's far from the worst . So how are AWH being rated acr...
DFA Law Solicitors
: For example, this from the DFA Law website: class="infoquote "DFA Law has been advising clients in Northamptonshire, and across the region, for over 180 years."< div> We've mentioned in previous articles that long establishment dates are not the be-all and end-...
Special Education Needs Lawyer
: It was harder to find reviews at all on their company due to the branding (which we'll discuss later). Whilst ELS do display a few testimonials on their website e.g: class="infoquote "highly professional, advice was thorough and fully informative" "thank you for bein...
Fieldfisher Solicitors LLP
: Whether they are unbelievably niche in their target area of law or excel in a certain aspect such as customer service , we find the types of firms you often might not find on your own. However, this is not to be confused with the 100% compensation guarantee some firms offer...
Frank Rogers Motoring Solicitor
: He assured me that I had a defence to the charge & prepared the case for Trial guiding me through the whole process. There is a Law Society website for each area. If it's not stated, then it's likely you will have to pay up front to get any real advice. class="infoquo...
GloverPriest Solicitors Ltd
: As sometimes happens with forums such as Google, Yellow Pages or Yelp - firms with multiple offices get reviewed individually. Glover&Priest with the ampersand in the middle is not possible as a web address but www.gloverandpriest.com is. Typically when a firm gets quite lar...
HH Law Ltd
: From Ian Troop and Carlos Lopez (both qualified in 2000), to Paul Hampson (2005) and Gary Doward (2019) it's a good sign of tempered experience mixed with fresh faces hungry to prove themselves. You can look up the expertise and years of experience of any solicitor register...
Howe and Co Solicitors
: Often those little badges at the bottom of law firm's pages aren't just for show either. Certainly the kind of range you'd like to see at any law practice. The snippets above were from the usual third party boards such as Google, Yell.com, Yelp and Trustpilot. Many of their ...
Hutcheon Law Solicitors
: There is just as much chance that you'll get a 1-year-experienced solicitor from a 10-year-old firm as there is from a 100-year-old firm. They can at least back up their front page statement of: class="infoquote "R. We think they can be very misleading and they reduce ...
Ian Mallon Solicitors Ltd
: class="infoquote "Ian graduated from Queen's University, Belfast with a Bachelor of Laws Degree in 1999. That might help you with your own research and suggest some general resources you can use to check up on law firms in general. class="infoquote "this compa...
Jarmans Solicitors Sittingbourne
: So we'd like to see a bit more flexibility, even if it just becomes normal for all law firms to do one late night every second Thursday. When a new solicitor joins a law firm, there isn't some strange spiritualist ceremony where all the experience and expertise of the last...
Kudos Legal Solicitors
: I just want to say a big thank you to Rafaad for helping me deal with my contract enquiry." - "big thanks to Rafaad for supporting me and dealing with everything so professionally! Kudos went above and beyond" - "... There are also several firms in the UK using ...
Lawcommercial Trading Ltd
: Some of the largest and most successful conveyancing firms in the country with over a thousand reviews each end up with 2 5 and 3 5 ratings because of how precarious property sales can be. It's simply that such a large amount of what we found related to their property side. ...
Levins Solicitors
: I would not be here today writing this review" "reassured me and helped me understand everything from start to finish" "made the whole process really easy and straight forward"< div> The majority of reviews were clearly very positive. We've genuinely seen one...
Lindsays Solicitors Scotland
: The Law Society of England & Wales also https: solicitors.lawsociety.org.uk office 506346 lindsays" has a page on this firm< a>. So is this positivity reflected on the third party forums as well? class="infoquote "extremely responsive, highly knowledgeable a...
Aspire Licensing & Administrative Services: provide advice and guidance should a contested hearing need to be arranged and assist with representation ..."< div> The list of services Aspire state on their website is extensive. Other benefits of working in such a specific section of law include building up a ...


Linkilaw Solicitors Ltd in London: Never discuss your bank details with someone that calls you up. If you check out https: solicitors.lawsociety.org.uk office 631933 linkilaw-solicitors-limited" the section for this firm< a> you'll see contact information, qualification dates of the relevant solicitors, de...


AJLO Solicitors: class="infoquote "At Alexander JLO we have a client-for-life philosophy that is instilled in all our employees from the day they join .... We're not fans of companies that fill their profiles with everyone's favourite foods, colours, hobbies and pet's names. On the Al...


Mason Bullock Solicitors: The most obvious mistake people might make because it's a law firm is to try searching for 'Mason & Bullock' instead. This niche focus and lengthy experience clearly makes for a efficient and effective service if the public reviews are anything to go by: class="in...


McEwan Fraser Legal Scotland: Phone the official number in the headed paper you've already been sent out and ask about it. And that was only on a £260,000 house. class="infoquote "Our staff are fluent in 10 foreign languages to deal with our growing number of international buyer enquiries."< div> ...


MGBe Legal Ltd: The application has been successful approved in just 10 days!"< div> A quick note on general navigation while we're on the subject. At 1to1Legal we like to research and review a wide variety firms. The list official recommendations for using MGBe Legal are therefore qu...


MTA Solicitors LLP: In fact, we don't think we know of any firm in the UK that doesn't offer No Win, No Fee for Personal Injury matters these days. However, you may be asked to sign a Conditional Fee Arrangement (CFA) which allows the solicitor to take a cut of your compensation. class="i...


NV Legal Solicitors: But you never know what's going to happen next so always be aware of where your communications are coming from and that no law firm should ask you to submit bank details via email.. So yes, NV Legal's claim of 20+ years' experience is certainly an honest one with each indi...


OJ Solicitors Glasgow: 100% compensation promises mean that if you win, the law firm will not take a cut of your compensation. A quick word on navigation, as obviously searching for variants of the firm's name such as 'oj lawyers' will bring up way too much of the wrong information. (Though...


OTS Immigration Solicitors: (Wherever that expression came from.) class="infoquote "OTS Solicitors is a well-known firm of UK immigration, Employment, Family and Litigation Solicitors, and the leading authority for many TV, radio and newspaper organisation"< div> Whilst many people will jus...


Penn Chambers Ltd: If you use up the hour asking questions you could have had the answers to for free online - then that's money down the drain. The firm's Blog section is also very client-oriented. Normally companies use the Blog section to write dozens of extra (very thinly disguised...


Pump Court Chambers Barristers: Again, though, a little thing like this impresses us because so many law firms don't bother spending the extra £5 to buy related domains to help protect their clients from easy fraud (which we'll cover in a second). The official website for this chambers is www.pumpcourtch...


Redwood Collections Ltd: I say oddly because quite often it is the debtors that leave reviews on a debt collection firm and they are obviously bias in the opposite directly. So if you do see negative reviews of any debt collection company - pay attention to whether they just happen to be the person ...


Reid and Black Solicitors: Obviously there could be mis-spellings of the Reid part with the whole 'i' before 'e' thing many of us still have stuck in our heads from school. Reid Black were one of the first firms we approached. We'd like to share some bits and pieces that stood out. So by showin...


Robin Somerville Barrister: Reviews of law firms are therefore always going to be less than other industries. They would then contact a barrister to actually do the work and court representation. For example a solicitor consulting with a barrister on your issue to improve it's chances pf success is a v...


Conveyancing Search Providers: So sadly there isn't a lot of independent comments floating around on the third party forums such as Google, Yelp, Yell, Trustpilot, etc. But it's surely a fair one. class="infoquote "We are a well established market leader in England & Wales dedicated to offering ou...


Serious Injury Law Solicitors: Nothing to do with our services at all. We've just spent a whole month trying to get a negative review removed under our name. I felt that I was not only in top professional care, but that they cared and understood the emotional traumatic side of the ordeal I was facing." ...


SR Law Solicitors London: Naturally, the ones listed there are all incredibly positive and lengthy in their praise. That last snippet for example indicates that whoever took the reviewer's call must have listened properly and for some time . A quick note on navigation. Simons Rodkin Solicito...


Will Taborn Ltd: For example, this could be a requirement for a specialist member of the UK Bar (Barrister), premium investigatory services, litigation funding or eDiscovery."< div> However the gist of it is probably exactly how the name makes it sound. If you've read review articles on...


The Injury Solicitor Salford: No win, no fee just means that if you lose there will be no fees. But if you win, there may be. As mentioned in the news article, the main solicitor Elena Manukyan: class="infoquote "trained, qualified and became one of the youngest partners at previous personal injur...
RD Costings Ltd: Getting the right professional legal advice and related help such as from experienced counsellors can make a huge difference, not just to the amount you are awarded, but for mental recovery going forward as well. RDCostings don't have 'Online Compensation Calculators...


Thorpe Wilson Ltd: class="infoquote "Good company and they sorted everything like they should" "Excellent service, felt our issues were heard and met" "very helpful and kept me informed throughout the whole process" "They were extremely helpful, dealt with my queries swif...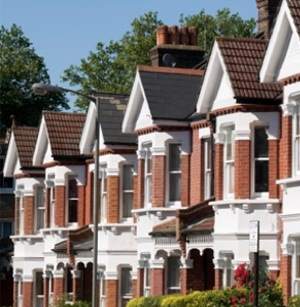 Have Your Say:
Should England & Wales switch to the Scottish "anti-gazumping" method of contract exchanges?