Request a

Callback

:
[Advertisement]
Want Experienced Opinions from the Industry?
Not enough? Well not to worry. Here are some more of the helpful information articles our staff have drawn together and published on our main 1to1Legal website:
My 33 Legal Limited
: But if everyone is saying the same - what can you check to see what separates them? Not alot of people realise that there is a much more official way to see complaints about a firm than just skimming through Google reviews. class="infoquote "One of the major benefit...
5 Essex Court Chambers & Partners
: We've also seen some understandable variants in searches such as "no.5 essex court" and "5 essex street" for example. You won't find any of the typical staff profiles here which is a welcome relief . This naturally means a great opportunity to save both time and money: ...
Aina Khan Solicitors
: But if everyone's saying it, how can you tell the firms apart? We were therefore very happy to find the Aina Khan website to be far more unique in it's sales-pitching content. 5,000+ cases. For all we know their award could have been for a good website design or a med...
Will Taborn Ltd: We provide a transparent, efficient and cost-effective service for corporates, SMEs, Family Offices or individual clients requiring legal solutions."< div>. Just watch out for adverts Google slips in at the top as they allow advertisers to stuff matching keywords in someti...


Allsop Durn Dearlove: class="infoquote "We try to listen and achieve everything we reasonably can for you. Over the past few years there has been quite an upsurge of https: www.theguardian.com money 2020 jul 18 homebuyer-loses-300000-to-fraudsters-but-gets-it-back-after-we-step-in" prop...


Apprise Legal Services: or any other such considerations where you actually might care a bit more about who-gets-what once you're gone - then expert advice advice is definitely needed, and experienced advice if possible. There aren't nearly as many security concerns with a Wills & Probate specialis...


Assured Probate Services: class="infoquote "With over 500 Associates nationwide, all of our Associates and in-house staff are fully qualified in advising on will writing, Lasting Powers of Attorney, trusts as well as probate services."< div> This statement on the APS site lends credence ...


Asghar & Co Solicitors: They also weren't averse to listing some of the more common fees actually on their site. But there has been a huge rise in clients of law firms being targeted by scammers. However, on this occasion they have simply linked to the third party review site Trustpilot and a...


Autologistic Solutions Limited: If you haven't read any of our other review articles before this one, please do. But for simplicity's sake it's probably a good idea to bookmark the site once on it if you're interested.. The official www.autologistic.co.uk web address is the one we've linked to above...


Avery & Walters Ltd: So despite the lower star rating for Avery Walters, we still come away with the impression of a very positive firm after going through the actual review wording. So don't think we're pushing that bookmarking stuff just to promote the firm. Most solicitors in the UK are reg...


AWH Legal Ltd: So how are AWH being rated across the independent third party review boards? class="infoquote "all procedures were explained with patience and understanding at a sensitive time" "very professional and always responded to my queries and kept me updated" "my so...


Briffa Intellectual Property Solicitors: But the firm's enthusiasm unashamedly spills out of their website anyway. I won't go through the full list of possible variants. "commercials". He speaks fluent German and French and still works in the music industry on the side. There are many solicitors out there that...


CFG Law: Just use the solicitor search box in the top right column of this page. So there's is unlikely to be confusion and people trying to enter that as a website address. If you've searched the web looking for a personal injury claims firm, then you'll have likely visited d...


CSL Law Croydon: However, 1to1Legal is not one of them. Certainly we get repeat visitors coming back to search for their contact details. In fact, they are one of the few that have bothered to create a Google+ social profile. Of course CSL cover a niche case range of Divorce, Dispute Resolut...


Driscoll Kingston Solicitors: Of course, there are always the hand-picked testimonials from the firm's own website. there is no need for improvement from this firm." "At Driscoll Kingston no improvement is needed."< div> I'm sure that like me, many of you have also assumed the firm must ask ...


Hammond Trotter Solicitors Ltd: So after all this time there must surely be plenty of reviews on the firm? Yes there is. Even if you decide not to use a solicitor, at least call one to discuss what options are available. We've been working in the legal industry alongside solicitors for over 20...


Frank Rogers Motoring Solicitor: This is marketing jargon and simply means they added up the experience of everyone in the practice. Also keep an eye out for whether a firm offers a free consultation with the actual qualified solicitor who may be running your case . So that's good. The idea being tha...


GloverPriest Solicitors Ltd: However we did spot: class="infoquote "We give you peace of mind through a free 30 minute consultation, ensuring that we meet your exact requirements. our lawyers have a wealth of experience in dealing with legal matters from start to finish." < div> That's one of ...


HH Law Ltd: Do Hampson Hughes Solicitors do well in this area? Their own website testimonials certainly say so, but that's to be expected. The last firm we wrote an article on had a huge list of five star reviews all written within the past month by reviewers who had only ever w...


Helix Law Solicitors: www.helix-law.com certainly redirects to the UK version, but www.helixlaw.com is owned by someone else. Both with firms trying to boost their own image, and with competitors trying to sabotage others. The majority of Helix Law's positive reviews are from people that have r...


Hodge Jones and Allen Solicitors: However it shouldn't be ignored as a result. Another factor could be that Patrick Allen founded the firm in 1977 and still runs it 40+ years on . There are several possible reasons for this that we noticed. It also mentions the little fact that Cherie Blair opened their new...


Hutcheon Law Solicitors: Our services are often innovative and intuitive to meet the demands and needs of today's more sophisticated clients who require legal help on specific issues."< div> Every law firm has these kinds of phrases and sales-pitches across their website. For example, the firm ...


Ian Mallon Solicitors Ltd: Newry has a Polish Families Community Association with bustling Facebook page and all. That's great, and more firms should follow their setup . class="infoquote "this company came with good recommendations, very grateful to them for my positive experience through a d...


Integral Law Firm: Obviously this brings up the question of 'company establishment dates'. However people are also always seeking experienced specialists in most areas of law as well. A good balance of seasoned understanding along side some younger blood. The age of company is not near...


IWC Estate Planning & Management Ltd: But we've written in several articles before about how meaningless the age of a firm's branding is anyway. If you read our last article, it was about a firm with a history back to 1979 yet had a grand total of three reviews across the entire web. Why is that important?...


Jarmans Solicitors Sittingbourne: installed confidence in me from the very first meeting and had a new approach" < div> Many also name the specific person they were dealing with as well: class="infoquote &bullet; "Rajinder Rai is a credit to Jarmans solicitors ..." &bullet; "I would like to comme...


Joanna Connolly Solicitor Advocates: For consumer credit disputes, they also list themselves as consumer credit specialists, helping consumers when court proceedings are either being threatened or already issued. They also deal with setting aside statutory demands over consumer credit agreements where goods and...


Kudos Legal Solicitors: A 40-year-old law firm could assign you to a 1-year-experienced solicitor. class="infoquote "You can rest assured that your case will be in good hands and will be handled by highly experienced experts."< div> Another very common marketing tactic amongst solicitors...


Lawcommercial Trading Ltd: class="infoquote "Reliable legal services for start-ups and small-to-medium-sized businesses (SMEs)."< div> We've focused a lot on the property side of this firm for (hopefully) obvious reasons. Usually when we write an article on a firm that handles conveyancing,...


Leech and Co Solicitors Ltd: Even those who don't need the out of hours appointments appreciate the idea of flexibility and availability in their solicitor rather than imagining constant answering machines. class="infoquote "20% off for all NHS staff, teachers, carers, Police and armed services" ...


Linkilaw Solicitors Ltd in London: We've worked with and written about this firm before when they were originally called Linkilaw Ltd. However typically scammers https: www.todaysconveyancer.co.uk main-news two-fold-rise-scam-alerts-since-start-year " tend to target people dealing with property matters< a>...


AJLO Solicitors: Accredited legal professionals undergo a rigorous process including demonstrating extensive experience, expertise and high standards of practice. If you haven't heard about the huge number of property sales cons, just search "scammers stole my house deposit" on a https: ...


MTA Solicitors LLP: A guarantee to receive 100% of your compensation on the other hand means there are absolutely no costs to you at all whether win or lose . If you're still struggling to decide between various firms, there are other things you can check independently too . The website we li...


NV Legal Solicitors: Whilst it can be common for senior solicitors to have their more junior staff do large chunks of the grunt work - that is something you probably will never know about. Also, there aren't many scams targeting personal injury claimants at the moment. Something we've been tryi...


OJ Solicitors Glasgow: It is certainly not the case that the standard high street law firm is the best option in every scenario. Not just for the legal industry either. Again, it's a shame that The Scottish Law Society does not help with better information in this area. The more high quality firms...


Penn Chambers Ltd: class="infoquote "Established in 2008, finding our success from our direct approach to providing high-quality services based on years of experience, in a commercially sound, financially savvy and yet sympathetic way."< div> This opening snippet from the Penn Chamb...


Redwood Collections Ltd: Some are set up to send threatening letters and do some doorstep visits. Redwood Collections was created in 2009 and states it has helped over 17,000 clients so far. On the 1to1Legal search function we always try to ensure there's a balanced number of specialist firms such a...


RSR Law Croydon: (It's F.A.S.T. Most of it will probably only interest other industry professionals, but some pieces such as the case studies might help new clients get a better understanding of the processes and timescales involved. On this occasion, there is actually a lot clarification o...


SBW Lawyers Ltd: what's the cost for a 0333 phone number? Unfortunately, far too many prefixes have been released. So no matter which firm you decide on, make sure to ask about both these terms upfront. The difference is whether it includes speaking to an actual solicitor rather than a cla...


Serious Injury Law Solicitors: The last article we put out detailed a firm that had mountains of positive peer reviews, but very little client feedback available to view on the web. But many people (quite a large percentage according to our poll last year) don't trust them nearly as much as those on third...


SR Law Solicitors London: However we've been writing articles on law firms for over 20+ years now. How do you know which is best for you? How do you even know what to research in the first place? Obviously it's not possible for us to come up with a hundred or so legal issues each year to actuall...
DFA Law Solicitors: Alternative contact details, other offices, SRA authority information, practice case focuses and more. Luckily there are a lot more resources online to help choose a law firm than is probably known to most people. Sometimes when researching a company online people ten...


Johnsons Solicitors Nottingham: In fact during our initial search, the only review appearing to be about the correct firm was a 1☆ comment on 192.com complaining that the solicitor was too friendly with the police officers. The biggest problem we had on this occasion was that the information was not ...


Thorpe Wilson Ltd: However the list above is actually a genuine specialist list because most of those case types come under the umbrella term of Litigation. Having worked with law firms for over 20 years now, our team know the best resources to help you research a firm and can spot thi...


Philip Nam White Collar Legal: It's "more than" the Citizen's Advice Bureau. Enough to have seen plenty of veteran-but-desk-bound solicitors run rings round by younger legal professionals who practically live in the court room. I've done a fair bit of court work myself on both sides and behind the scenes....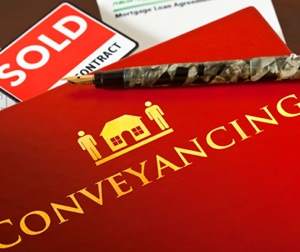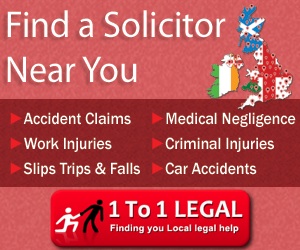 Have Your Say:
Should England & Wales switch to the Scottish "anti-gazumping" method of contract exchanges?