Request a

Callback

:
[Advertisement]
Want Experienced Opinions from the Industry?
Not enough? Well not to worry. Here are some more of the helpful information articles our staff have drawn together and published on our main 1to1Legal website:
Acumen Law Ltd
: This could be a tanning salon, toy shop, magazine, cafe, or even charity. There's a level of balance and insight you simply will not get from a regular business law firm. But whatever ideas may seem odd to an old fogey like me, it's obviously resulted in a new way of think...
Greg Almond Solicitors Manchester
: Whether you're struggling through a dispute at work, considering divorce, or moving home - there will be a suitable solicitor out there who you will simply 'click' with. In fact, they state experience in Personal Injury, Wills & Probate, Flight Delays, Civil Litigation, Clin...
Amnesty Solicitors
: At first glance there are a few traditional indicators as to why people recommended them. Therefore be careful when searching for information online. We link to the web address www.amnestysolicitors.com from this page, but at the moment www.amnestysolicitors.co.uk wi...
Archways Solicitors Manchester Ltd
: of notes, comparisons and explanations as we'll be going 'international'. This is odd because the firm is relatively new, and new firms often have a lot to say on their website as they devour every "Business 101" eBook and "How to Win Customers" YouTube video they can find. ...
Ashmans Solicitors Ltd
: Organised crime costs the UK economy an estimated £24bn annually not to mention the human cost resulting from terrorism, people-smuggling, drug dealing and so on. We have many clients that we arrange to see in the evenings due to their work commitments and for the elde...
Blain Boland & Co Solicitors
: However, a fresh brand of bank or building society might be called "new" despite having existed for much longer. As always, the devil is in the details and most of the bits that impressed us about this firm were in the background . A quick note on navigation though. Th...
BMDLaw Solicitors
: As the .uk will take some time for people to get use to, we would recommend bookmarking the site once you know you are on the correct one.. (Many times we've seen the solicitor earn more money in legal fees than the client gets in compensation for actually being injured.) Ho...
Boyd Rice Solicitors
: On the Boyd Rice site, they've already embraced this developing trend. Remember that no solicitor should contact you about paying money or bank details via email.. class="infoquote "Our aim is to provide you with professional and friendly legal advice with a view to c...
Bradford & Son Solicitors
: As I said at the start, we know someone there and if you read the reviews you'll see far more positive comments about how well-engaged their solicitor was vs. It's only one "son" too so www.bradfordandsons.com is actually a totally different company and www.bradfordandsons...
Bromets Jackson Heath LLP
: On this occasion, we would stress that it is even more important that you bookmark the correct site once you know you are on it to save making a mistake later on. There were upheld complaints in the Legal Ombudsman's database, but then http: www.todaysconveyancer.co.uk new...
CBTRL Wendy Amey
: This is because there are clear guidelines, common compensation amounts, and standard, expected, accepted time-scales for recovery. If that has always been the case, why are we bringing it up now? Because for the past few years, the government has had the opinion...
Claims Funding UK
: Obviously, with generic term web addresses, a lot of the variants will have been bought up. Third, as it's a loan, there will be a credit check to verify various details - but there is no mention of them requiring an specific score to be approved. This next one I want t...
Cubism Law London
: Interestingly, our research into the firm introduced us to an interesting concept in the providing-info-type-article-scene. At first glance, we're not sure whether the questions being asked really give you much insight into the company and or services. It's therefore ...
Countrywide Property Lawyers Ltd
: Sadly with individually generic terms such as "countrywide", "conveyancing", and "services" it is possible to run into a few fraudsters along the way if you start scrambling around the web looking for the right place. There's also www.cwconveyancing.co.uk and others, not to ...
Debt Solve UK
: Which means it is probably best to bookmark the site once you are positive you're on the correct one to save problems later. The debtor, usually defaults because they simply don't have the money to pay - so are already in a bad position mentally and financially. No-one on ei...
Else Law
: He is currently on the board of trustees for the charity Home-Start East Staffordshire and attends business network groups to aid local businesses. Adam Gilbert , the individual that had been specifically recommended to me, only joined Else Solicitors as Head of their ...
Julia Brown Solicitor @ Family Legal Solicitors
: If you would like to talk to speak to Family Legal then please feel free to contact them on (01606) 841273. They also advise on the legal aspects of formalising your separation, for example through divorce. They offer all clients an initial low-cost advice session where the ...
Furse Sanders Ltd
: However Furse Sanders Ltd has been called that for at least the past six years and is currently owned by the managing director Maxine Barnes. They have 8 offices so can be considered a large operation, but you absolutely would not guess it from their website. For examp...
GoComplain Consumer Complaints Online
: It will often involve a demand for something to be rectified, but not much. You choose your industry, fill in your details, upload any evidence, then make your payment. Depending on the industry, they could technically have up to eight weeks to ponder and respond. &p...
Hine Legal Solicitors
: That did get us to thinking about navigation though and whilst we link to the official www.hinelegal.com above, please note that www.hinelegal.co.uk is owned by a different firm. A thorough understanding of employer and employee needs, underpinned by a sound knowledge ...
Anupamah Huneewoth Solicitors
: So, we clicked to view the name of the solicitors at this firm and clicked on http: solicitors.lawsociety.org.uk person 239062 anupamah-huneewoth" Anupamah Huneewoth's< a> name. On the Law Society record, it should state the areas of practice that the firm covers. H...
Michael Jefferies Injury Lawyers @ Jefferies Solicitors Ltd
: A recent article in http: www.legalfutures.co.uk associate-news jefferies-solicitors-launches-new-flight-delay-claim-service" LegalFutures.co.uk< a> detailed how Jefferies Solicitors' personal injury compensation assistance will be extended to delayed flights. Jefferies h...
Kent Traffic Law Maidstone
: Anyway, to continue - Sunil practised from Chambers in London for 25 years handling driving offences and various other criminal cases across the full range of trial courts: class="infoquote "... We definitely recommend reading https: kenttrafficlaw.co.uk motor...
KTPSolicitors
: There was not a whole lot of news coverage of this firm to get background on. But that was back in 2002, and as you well know from TV - criminal defence lawyers always do what they can to defend their client. They state that all the firm's partners and most of their st...
Law in Cornwall Ltd
: They offer family law services such as divorce, children and family cases. They are Truro-based Solicitors serving clients with legal advice, civil & commercial litigation across Cornwall. They cover a range of educational law and employment law matters. As many people may t...
Mason Baggott and Garton Solicitors
: You fill in your information, click submit, and someone will get back to you later. Within four years, she was a partner at the firm. Emma Jane Johns , Head of Probate Department, started her legal career in London dealing with EU public procurement law relating to Far...
Lee Dowling LMD Law
: They are among 44 such firms (at the time the article was written) doing so. All of which are overseas firms. This was highlighted not so long ago in the https: www.lawgazette.co.uk practice bar-entity-model-points-to-fused-profession 5054555.article" Law Gazette< a> wher...
MacLachlans Solicitors Gillingham
: There's a lot to like about MacLachlan Solicitors when checking out their virtual shop window. MacLachlan do this but also list the direct phone numbers and email addresses for each . People review restaurants, camp sites, and other leisure things all the time. Their test...
Mulcare Jenkins
: Most firms would rather you stick to the few hand-selected comments they've chosen and stay away from independent review sites. I wholeheartedly recommend them..." "... Most people are already aware of phishing where scammers buy and use domain names that are very similar ...
Marcus Andreen Commercial Law
: However, where it is not possible to determine the amount of time any work is likely to take, charges will be calculated on the basis of time spent. Prior to that he worked in legal roles for Mobile Systems International Limited (MSI), and Synon.. As a commercial lawyer with...
Hartley Bain Solicitors in Stratford, Greater London: Individual Immigration - for individuals whether moving for studies, work or family relocation. However, their site is www.hartleybain.co.uk, not www.hartleybain.com which doesn't seem to work at all. . Because in this instance, the person will have been asked for this at...


Mercantile Barristers Ltd: A good tip is to see how many other reviews a person has left. Some just personal from our interactions with them, however a few you can see for yourself would be:
As I mentioned before, the team page is packed full of proper bios so you can really get to know...


Michael Rose & Baylis Ltd: But I'm also a big fan of Liverpool, despite having spent so much time face down on it's wet streets investigating cracks in pavements. If we spot them in the future, we'll add them. Just a few general tips regarding reviews though: if the exact same 5 star reviews ar...


MorganCarter Solicitors: To that end, if you have been involved in an accident, they say they will instruct independent engineers to value the damage to your vehicle, arrange a replacement, securely store your damaged vehicle and more whilst also handling your case for the vehicle damage numbers, th...


Parkview Solicitors & Higher Court Advocates: They represent clients from inside and outside the UK across all Civil Courts in England and Wales. Monday to Friday, 9:00am - 5:00pm) they are one of the few that state anything to do with a 24 7 enquiry option. On their site, they also state some pride in their speci...


Qdos Solicitors Legal Services: A mouthful? Well, whether those contracts deal with employees, customers, suppliers, terms & conditions, or regular residential tenancy agreements - the right language and a bespoke contract is often key. the "good service vs costs" balance. For Qdos, it is not. These are ob...


RJGill Solicitors: Despite the modern age, some firms can still get bogged down with bureaucracy - both internally between staff and externally with the clients. He too has considerable experience dealing with personal injury cases from relatively minor injuries to major incidents resulting in...

RGSolicitors: Whilst some firms mention 'free' discussions, this can often be with a non-qualified individual who can only asses whether the firm deals with your type of case and can't actually provide any advice or information about the particular process or chances of a successful outco...


Rogers Personal Injury Solicitors: They act for both private individuals and businesses mainly in litigation matters such as accident claims, business disputes, debt recovery, employment disputes, road traffic accidents, and so on. we mean it! We want to be able to offer the people of Ireland choice. Se...


Ropewalk Chambers Barristers: Jayne Adams QC was the junior counsel when it started back in May 2001. She also travels the country to litigate for disease and fraudulent claims issues. He has a successful track record in group and multi-party actions causing him to be named in Chambers and Partnersí Spot...


Starck Uberoi Solicitors: Both names are not common and despite the www.starckuberoi.com version helpfully redirecting to the official www.starckuberoi.co.uk site - errors typing it in manually will likely be frequent. Personally we enjoy and get more out of reading that type of information than any ...


Taylor Bracewell Doncaster: Whether you're married, living together, separated, a same sex couple, etc. Their Sheffield office opening https: www.scci.org.uk 2014 04 taylor-bracewell-launches-opening-of-sheffield-office-in-style " was described as< a> being launched "in style" by The Sheffield Cha...


Three Graces Legal Liverpool: We endeavour to minimise the use of packaging. Unfortunately, there seems to be a lot more great sounding language than actual facts or examples of what that means. First of all, we don't want to simply list thousands of solicitors and make you dig through them. (We hope not...


Warwick Vesey Solicitors: The fact they still accept cases funded by Legal Aid is actually more rare than you might think. Or they will sound empathetic, talking about how they can help reduce the stress and trying to negate fears about costs. Warwick Vesey Solicitors come across as the latter....


Waterstone Solicitors in London: we are a strong-minded and talented team of legal professionals ... To be sure, it's always advisable to bookmark a solicitor's site when you know you're on the correct one. So that when I say something like 'they are a relatively new firm' , you'll actually carry on readin...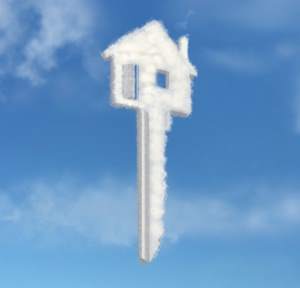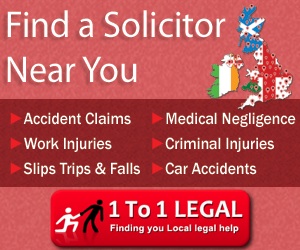 Have Your Say:
Should England & Wales switch to the Scottish "anti-gazumping" method of contract exchanges?