Request a

Callback

:
[Advertisement]
Want Experienced Opinions from the Industry?
Not enough? Well not to worry. Here are some more of the helpful information articles our staff have drawn together and published on our main 1to1Legal website:
Acumen Law Ltd
: But if there is nothing actually special or unique about a firm except the fact they are trying to look trendy, then the attempt falls flat on its face. Obviously we've linked to the main website which is www.acumenbusinesslaw.co.uk hosted on an https secure setup (the green...
Greg Almond Solicitors Manchester
: They also state a proven track record in dealing with more complex cases, such as employment disputes or family law matters. He has spent the bulk of his career specialising in personal injury law. In fact, they state experience in Personal Injury, Wills & Probate, Flight De...
Amnesty Solicitors
: For example they link to an @StratfordNS Twitter feed instead of the official @AmnestySols. However, the mini-site seems to have a much more recent set of news articles and active Twitter feed. Although both the firm and I have some other, quite different, reasons for setti...
Archways Solicitors Manchester Ltd
: We've already made the point a dozen times about how firms boasting "established in 1818" don't actually have 200+ years experience and you could still end up with a solicitor that only qualified a week ago. We will reply in the document or may reply by email depending...
Ashmans Solicitors Ltd
: I struggled to form the overall opinion I was looking for because my typical research methods didn't give me the information I needed to do so. They kept me informed of my case throughout and I was overjoyed with the outcome and service."< div> On clicking to view the ...
Blain Boland & Co Solicitors
: They consider themselves color="green "a refreshing change from more traditional law firms" < font> and have engaged (however mildly) with things such as social media. The www.blainboland.co.uk address is the one we link to. However, the firm's website states the brand goe...
BMDLaw Solicitors
: It states that it is different from other law firms, and certainly delivers on that promise. They apparently have a calculator on their site, but we couldn't find it during this review check. of E.) into the building." Getting the general feel on this yet? Descri...
Boyd Rice Solicitors
: We can vouch that not all firms do it for 'PR'. As you'd expect, the public reviews of that particular firm included several comments about clients feeling fobbed off onto junior staff. "Don't most firms do that?" No. People are unlikely to mis-spell Boyd in the same w...
Bradford & Son Solicitors
: Also the www.bradfordandson.com version doesn't seem to be owned by the firm so it is only the main "and" and ".co.uk" version for the official site we're linking to from this page. The staff profiles are concise and the staff themselves are all well experienced with their o...
Bromets Jackson Heath LLP
: Many firms will post comments on their website that sound vague, over-complimentary, or simply odd. Unfortunately, that will result in jumpy and disorienting information around the web. Usually, we accept applications only from firms that pass rigourous checks. Bromets passe...
CBTRL Wendy Amey
: It means that anyone claiming for an amount under £5000 will not have their legal fees paid for by the third party, even when successful. In 2008 she helped to set up the Veterans Outreach Support service in Portsmouth (VOSP) and continues to work with veterans and the...
Claims Funding UK
: They'll then need to request various documents from your solicitor to verify you and your situation. If your injuries have put you out of work as well, affording the treatment is even less likely resulting in a Catch 22. This loan is then paid back out of your compensation s...
Cubism Law London
: As described in https: www.lawgazette.co.uk analysis law-firm-ceos-are-standing-up-to-be-counted-in-the-most-difficult-market-yet 54396.article" a Law Gazette article< a> the firm is: class="infoquote "a limited company that recruits senior lawyers with established ...
Countrywide Property Lawyers Ltd
: We have staff coverage on weekdays for 14 hours per day."< div> Countrywide do display some consumer reviews on their website, but they are the standard "you deliver", "worth every penny", "would definitely recommend", "would certainly use again" reviews that you s...
Debt Solve UK
: We've been on the wrong end of terms and conditions here at 1to1Legal! Yes, even solicitors skip out on their bills from time to time! A good set of terms will help protect you against liabilities, risks and potential debtors. Obviously with the name change, pinning dow...
Else Law
: He has experience in handling business mergers and acquisitions, disposals, corporate re-organisations, management buyouts, partnership agreements and more. To quote their main page, they aim to build: color="green "Long-standing relationships with clients across a wi...
Julia Brown Solicitor @ Family Legal Solicitors
: Their ethos is that as a family solicitor they are there not only to provide legal advice, but to provide support, and to help make things better, helping you and your former partner separate with dignity whilst looking after your most important asset - your children. They a...
Furse Sanders Ltd
: One that you may not have had before when dealing with a law firm but always wanted."< div> A quick word on navigation. Far from it. Why is all that important? Because Furse Sanders is a heart-on-their-sleeves kind of firm. class="infoquote "I hated the w...
GoComplain Consumer Complaints Online
: After those three times, we demanded a refund from Which?. We know because we've helped people do that in the past. almost ... The premise for a consumer complaints service is simple. On my ageing Mac with Firefox I did run into some slow loading, with the site acting l...
Hine Legal Solicitors
: Most people want to hear the bad as well , and more specifically - the type or 'theme' of the bad. In all it was overwhelmingly positive though. No really, we're not making that up. Hine & Co don't seem to have a website at all. We've seen someone genuinely 'disgusted' th...
Anupamah Huneewoth Solicitors
: We then head over to the firm's official website to compare. They use the word 'experienced' to describe themselves in reference to family law and immigration. Information and statements like these are crucial to putting a potential client's mind at ease, and show a level of...
Michael Jefferies Injury Lawyers @ Jefferies Solicitors Ltd
: A recent article in http: www.legalfutures.co.uk associate-news jefferies-solicitors-launches-new-flight-delay-claim-service" LegalFutures.co.uk< a> detailed how Jefferies Solicitors' personal injury compensation assistance will be extended to delayed flights. They point ...
Kent Traffic Law Maidstone
: The comments not only range in specificity, but also tone. One person might be over-the-moon with such recommendations and be actively seeking a barrister to do just that. law for the past ten years and one who's been doing nothing but motor offence cases over the same perio...
KTPSolicitors
: Historically, they state that their criminal law department is "one of the oldest and most respected in the area" , including their motoring law department. As for their staff. The www.ktpsolicitors.co.uk variant just seems to jam things up, and www.ktpsolicitors.net (...
Law in Cornwall Ltd
: They are Truro-based Solicitors serving clients with legal advice, civil & commercial litigation across Cornwall. Plus, they can introduce you to lenders if they are not able to cover the costs under arrangements such as Conditional Fee Agreements. Obviously with generi...
Mason Baggott and Garton Solicitors
: They have a family law department for things such as divorce and child custody. A Legal Practice Course at York College of Law followed before before becoming a trainee solicitor at MB&G in 1997. We're not saying don't use the enquiry forms. However, the three "tools" provid...
Lee Dowling LMD Law
: Then they cut legal aid more. As we've already mentioned, one goal of the firm is to keep costs and overheads as low as possible. Lee Michael Dowling LL.B. here, read it yourself: color="green "Lee is a very intelligent and excellent solicitor. - PV, Leaseholder...
MacLachlans Solicitors Gillingham
: (Metaphor not intended.) During our 20 years in the industry we've seen the most tenuous links used to exaggerate shorter timelines. However quite often this number is gained from adding all the staff's experience together (e.g. That's why firms who allow you to speak to you...
Mulcare Jenkins
: Hopefully these examples will help you in the future to spot the difference between firms that on the surface seem to be very alike. Next are the reviews. I will make a quick note about navigation though, as the official website is www.mancinilegal.com, not www.m...
Marcus Andreen Commercial Law
: His website states an estimated saving of around 25% to 50% when compared to that charged by full service, general law firms. Established in 2004, with the objective of offering small businesses and entrepreneurs a cost-effective counsel-type service, Marcus Andreen had...
Hartley Bain Solicitors in Stratford, Greater London: Family Law - including divorce, civil partnership law, separation, cohabitation, financial matters, children etc. The attentiveness to detail that you consistently displayed served to eliminate many potential issues from arising in the first place. Your role can only result ...


Mercantile Barristers Ltd: It allows people better access to legal services and reduces costs. The barrister usually has lower overheads, so this will usually be more economical than retaining the solicitor alone and will cost less than instructing both.
They have case histories which we're a hu...


Michael Rose & Baylis Ltd: Not only that - they haven't gone over the top trying to prove the 'modern' part. but please don't think this means the majority of other firms charge you for a quote. If a firm only has a decade or so under it's belt, it will boast how great that is for clients with words s...


MorganCarter Solicitors: As with most personal injury cases, you should expect quite a thorough discussion for free before going ahead with any case too. (Unlike divorce, crime, or similar cases where the facts of the case usually make no difference as to whether it will be taken on.) In Englan...


Parkview Solicitors & Higher Court Advocates: As part of that, they are members of The Law Society's Immigration and Asylum Law Accreditation Scheme - an independent mark of high standards and competency in immigration and asylum work. On their site, they also state some pride in their specialist advocacy services, noti...


Qdos Solicitors Legal Services: Copy pasting from the internet is regularly tried, but rarely a good idea. As a business ourselves, one key feature that stood out was that their website provides an online store where contractors, landlords, businesses or individuals are able to buy a range of produc...


RJGill Solicitors: Also there is an RJ Solicitors based in Bradford, but they do not seem to have an online presence so much. Whilst you may not have to pay fees if your case fails, you could end up paying out 25% of your compensation to the law firm handling your case. Lastly, a quick n...

RGSolicitors: It's a marketing battle that some firms lose badly, and some don't even bother to attempt. Whilst some firms mention 'free' discussions, this can often be with a non-qualified individual who can only asses whether the firm deals with your type of case and can't actually prov...


Rogers Personal Injury Solicitors: We expect to see a lot more of this in the future as other law firms catch up with the idea that someone somewhere is usually filming absolutely everything! Beyond their own services, the site also has a blog section. But when visited, none of them were currently showin...


Ropewalk Chambers Barristers: They can also help people facing investigations and tribunals from regulatory bodies over professional discipline and regulation issues. Whilst this chambers has plenty of barristers that are registered to receive Direct Access instructions from clients, it is sometimes...


Starck Uberoi Solicitors: There are quick snippets such as a https: www.starckuberoi.co.uk legal-case-studies matrimonial-finance-case-study " divorce case< a> where the wife had initially claimed a huge amount of money was a gift, not a loan. We have undergone rigorous assessment to gain WIQS acc...


Taylor Bracewell Doncaster: So they are not shy. A few of the staff received individual mentions such as Alison Kitchman, a Collaborative Family Lawyer and partner in the firm, who was described as "extremely proficient" . Clearly, there is a general theme in TB's personal law department, which is alw...


Three Graces Legal Liverpool: When writing these review articles on firms, I rarely take the time to stop and read the blog posts and news articles. All printer and toner ink cartridges are recycled." < font> and so on. anyway ... We have strong moral principles, and strive to uphold the rule of law...


Warwick Vesey Solicitors: had nothing. class="infoquote "Warwick Vesey Solicitors is a leading UK law firm specialising in criminal and immigration law with a dedicated team(s) of 12 Lawyers ready and willing to help you."< div> The fact The Law Society website only lists 4 lawyers does n...


Waterstone Solicitors in London: But whenever you do come across this, don't instantly assume that the law firm themselves are going around placing fake reviews. So that when I say something like 'they are a relatively new firm' , you'll actually carry on reading rather than dismiss them in favour of 'Sta...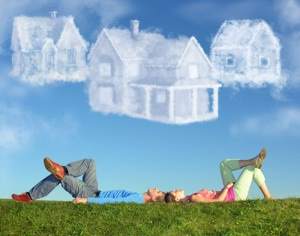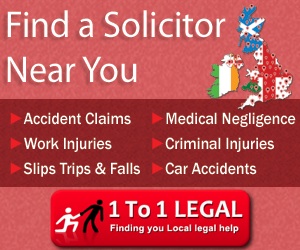 Have Your Say:
Should England & Wales switch to the Scottish "anti-gazumping" method of contract exchanges?