Request a

Callback

:
[Advertisement]
Want Experienced Opinions from the Industry?
Not enough? Well not to worry. Here are some more of the helpful information articles our staff have drawn together and published on our main 1to1Legal website:
My 33 Legal Limited
: On the other hand whiplash claims against insurers are rarely contested, quick, easy to research prove, and therefore more profitable. class="infoquote "33 Legal have a dedicated and specialist CICA Claim team with specialist lawyers working solely on abuse claims and ...
Accident Claims Scotland
: In Scotland there is often some confusion about "no win, no fee" and "100% compensation" compared to English firms. www.acs.co.uk and www.acs.com are two totally different IT companies. We don't know who Spencer is or whether his opinion should be trusted. Now, obviousl...
Alison Ashworth Solicitors
: They have also commented on the BBC, Channel 5 and other media outlets programs. See the video embedded above or their YouTube channel for more information. One of our favourite quotes from the Ashworth website, is: "Our specialist motoring law solicitors continue to b...
Atkinson Rose (Amit Patel) Employment Solicitors
: Also, just to confirm - yes this is the same firm that we use to list as being in Wembley, Middlesex. This one caught our eye especially: class="infoquote "Our client was on a work trip abroad where her manager acted in a sexually inappropriate manner with her and anot...
Autologistic Solutions Limited
: I can't remember the last time I spoke to someone who'd used their insurer's solicitors for an injury claim anyway? Out of Pocket Expenses< u> - everything from car hire, to smashed phones. We really, really recommend that you call your insurer and ask exactly what yo...
Balfour and Manson Solicitors
: There seems to be a league for legal professionals to play football against each other. Born in Edinburgh in 1932, Ian's grandfather and grandfather's nephew had already founded the law firm back in 1888. As you can see, though, B+M have resisted the urge to publicise their ...
BarristerDirect Ltd based in Manchester
: Then, should your claim actually go to Court, you will continue to be represented by the same people you've already been working with. They are not a traditional law firm, so whatever pre-conceptions you have about dealing with legal professionals - working direct with a bar...
Brearleys Solicitors Brighouse
: Individual solicitors somehow claiming 'specialism' in multiple areas of law, increasingly more so. Considering the amount of coverage things like PPI and bank mistakes negligence get - this may be a future explosion of litigation. If we were to detail any issues we fou...
CFG Law
: CFG are a rarity in even mentioning this level of care, let alone having several pages dedicated to it on their website. It's very brief descriptions a few sentences long each about an accident, the injuries, and the amount paid out. As CFG points out on their website: ...
CSL Law Croydon
: Of course CSL cover a niche case range of Divorce, Dispute Resolution, and Employment Law so the site shouldn't be large anyway. It's a genuine FAQs section about the case types they handle. As the head of the firm, Clive Lawrance specialises in Family Law and: ...
Countrywide Property Lawyers Ltd
: We believe it's mostly because of the media coverage initially coming out against the idea, dubbing it "Tesco Law" because it allowed non-solicitors to own and run a legal practice. www.countrywide.co.uk is also available, however www.countrywide.com goes to an American firm...
Davey Law
: Individually they can handle negligence, disputes, injuries, litigation, property, wills, and more. So much so, that I'm pretty sure all three are mentioned on every single page of their website. These are usually life changing and chronic conditions such as head injuries, s...
Driscoll Kingston Solicitors
: If you win, you could end up handing as much as 25% of your settlement to your solicitor. At the time of writing this we've been working with Driscoll Kingston for a little under a year. No big deal. DK cover compensation claims and Wills Probate. Be careful on other firm's ...
Hammond Trotter Solicitors Ltd
: The more you know the easier it will be to understand your options and choose the right person to help you. A few points on navigation. Oddly there are only a handful of reviews on Google and each office is treated individually. In all honestly, I don't think there is...
Debt Solve UK
: Subsequent to that would be their absconder tracing service. Even after a decade though, it sounds as though DSL has remained a grounded firm with the directors still being involved in the case work and day-to-day running. No-one on either side of it is getting the result th...
EHL Solicitors UK
: Not only by phone but in person at any of their offices too. Their website has modern features, and older ones. Some statements are repeated, some are drawn out, and some seem superfluous - i.e. Whilst social media profiles are great for providing things like phone numbers,...
Julia Brown Solicitor @ Family Legal Solicitors
: If however Court proceedings are necessary, they will represent your case vigorously through the courts. Choosing the right solicitor is crucial. The chances are at some point in your life you or someone you know is going to need the help and advice of a family lawyer....
Hartley Bain Solicitors in Stratford, Greater London
: Employment Law - addresses the legal rights of employees and employers. Your role can only result in success." Obviously from the wording this is a response to the question 'what did you think of the service' - however, requested testimonials should not be readily ignored. ...
Helix Law Solicitors
: It's not a foolproof system and there are other ways to spot fake reviews which we'll be covering in a more in depth articled to be rolled out shortly. class="infoquote "gave me some free advice on our rights and made suggestions on how to handle the disagreement" ...
Hodge Jones and Allen Solicitors
: However, the type and scope of work HJA gets involved with seems to have resulted in the availability of hundreds of reviews to flick through should you feel the need. All above 4☆. They've been one of the most successful fundraisers through JustGiving. Despite this, ...
Anupamah Huneewoth Solicitors
: The instant assumption is that Mrs Huneewoth (yes, from our research we discovered she is a 'Mrs' and apparently prefers 'Anu' to Anupamah) apparently left a stagnant firm with problems to set out on her own. We also check each website's functionality, such as being mo...
IWC Estate Planning & Management Ltd
: Someone usually has to lose in a case. A 150 year old law firm might assign you a 1-year qualified solicitors to run your case. We'll be expanding on 'why' in a later article. class="infoquote "Our Will writing and probate staff are fully qualified probate practitioner...
Briffa Intellectual Property Solicitors: Mini-articles stating how great the firm is at dealing with x, y, or z. They may also deal with divorces, personal injury, and criminal law in the same day. They also seem to have had prior lives and professions where Intellectual Property protection would have been importan...


Jackson and Canter now Jackson and Lees: The Group as a whole apparently donate two percent of profits to the foundation. Thank you for your time and care over this house sale. But even though the firm has merged their main brand names together, the group have opted to keep the separate Broudie Jackson Canter (now ...


Michael Jefferies Injury Lawyers @ Jefferies Solicitors Ltd: That means customers whose flights have been cancelled or delayed can claim up to 600 Euros from the airline. They point out that things such as depreciating value of the car, road tax increases, and so on are yet to be discovered. The main people to note would probably...


Joanna Connolly Solicitor Advocates: They also deal with setting aside statutory demands over consumer credit agreements where goods and services have been purchased using credit. On top of that, they offer advice and services relating to Will Disputes, Inheritance Act Claims, Personal Insolvency, Employme...


Kings Court Trust Probate: For example, most law firms include a brief overview of key staff. As their Chief Executive said: class="infoquote "We're not a law firm. We also would like to see some case examples. This has resulted in low consumer confidence, with http: www.chambersstudent.co.uk ...


Stephen McCaffery & Catherine Stock: Whilst the firm's two barristers, Stephen McCaffrey and Catherine Stock, have over 20 year's experience between them - there's very little history to cover when it comes to the title firm. Pubs, nightclubs, hotels, off-licenses, restaurants, etc. She did actually wor...


KTPSolicitors: The only reference we could find was a local news website mentioning that the firm was http: www.walesonline.co.uk news local-news santa-jog-dozens-take-cardiffs-6359640" sponsoring a local run to raise funds< a> for the British Heart Foundation. On the personal injury si...


Lambert Pugh Conveyancing Solicitors: Their testimonials also seem genuine. She is a real asset to your company and undoubtedly is the main reason (if not the only!) that our purchase went through. For either commercial or residential - you really need to get on the phone to discuss your needs and get a quote. A...


Law in Cornwall Ltd: They also cover the regular range of personal injury compensation claims available. But specific to the type of area Cornwall is - they also deal in Holiday Park Law. a "No Win No Fee" arrangement. As many people may type "cornwalllaw" or "lawcornwall" by mistake, it's proba...


Leech and Co Solicitors Ltd: We are linking to the www.leechandco.co.uk site above. We have a passionate commitment to old-fashioned values of client care and we will always come to you at your home or workplace so you do not have to come to our office." < div> Originally a much wider ranging firm c...


MacLachlans Solicitors Gillingham: (We don't need to know their favourite colours or pet's names though.) class="infoquote "Our team of lawyers and support staff are all very approachable and we will always go the extra mile to achieve a positive result for clients."< div> So what are people say...


Marcus Andreen Commercial Law: Marcus Andreen is a solicitor for commercial and IT law. As a commercial lawyer with more than 20 years' experience providing legal support to companies and individuals - his clients are mainly fast-growing, successful businesses for the IT, telecoms, e-commerce and communic...


Newry's McShanes Law Firm: Rory McShane has a QUB BA Diploma in Social Studies, is a solicitor in both Northern Ireland and the Republic of Ireland, has been President of Law Society in Northern Ireland, and is responsible for litigation, commercial property, public and administrative law, asset...


Meresbrook Pollard Ltd: At the moment, many law firms are struggling due to the huge changes taking place. Here's more: color="green "At Meresbrook Pollard Solicitors we focus on detail and believe in thorough preparation as a key feature of our service and offer an initial thirty minute int...


MurrayHay Solicitors: Read our other reviews of firm's websites and you'll see that we rarely have "ooh!" responses to them. On their site they state abilities in Family Law including divorce, separation, cohabitation, pre-nuptial agreements, children, abuse and more. Colum came to the firm after...


Hythe Solicitors Robson & Co, near Folkestone in Southern Kent: Unfortunately, unless it specifically says something like 'the providing guardian or guardians' - I think there will always be room to take it various ways. But personally, taking the rest of the content into consideration (and as the person actually writing this review) I b...


RSR Law Croydon: Variations on RSRLawLtd don't seem to exist as yet, but it seems as though the original firms that merged have simply closed their access rather than redirecting such as sapphireclaims.com There is also an entirely separate site at www.ContestaWill2Win.com owned and ope...
Johnsons Solicitors Nottingham: So why do we recommend people to The Johnson Partnership? Because the staff here at 1to1Legal have all worked in various sections of the legal industry. All this is to hopefully provide a good overview and a wide range of facts to help people decide whether to ...


SBW Lawyers Ltd: Always make sure to read the actual comments though when it comes to law firms instead of relying on average star ratings. With the other solicitors in-between, that should provide a real mix of seasoned experience alongside fresh legs and ideas. The most popular being http...


Taylor Rose Solicitors Limited TTKW: They even have an online legal document service at www.taylor-rose.net where you can create legal docs such as wills for a fixed price without having to visit the firm. Most of the old and merged websites now link to the current one. These are the same firm though. Does that...


Taylor Bracewell Doncaster: The name itself is quite straightforward with no real common spelling traps. Whether you're married, living together, separated, a same sex couple, etc. More specifically, they received accolades for their charity law, family law and employment law work. They even state an e...


Thompsons Solicitors Glasgow: They will always go looking for third party review forums. At time of writing Thompsons have a 3 5 star rating on Google and a 4.8 5 star rating on Trustpilot. www.thompsonsscotland.co.uk and www.thompsonsscotland.com) do nothing. Again with most law firms posting test...


Philip Nam White Collar Legal: Of course such rules usually don't work out as you'd expect - (e.g. Plus with the huge cuts in Legal Aid every year, we certainly hope that more setups like the one Philip Nam has created start appearing across the country to help mitigate the increasing shortfall in legal a...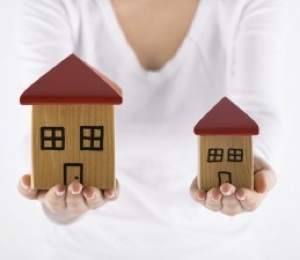 Have Your Say:
Should England & Wales switch to the Scottish "anti-gazumping" method of contract exchanges?