Request a

Callback

:
[Advertisement]
Want Experienced Opinions from the Industry?
Not enough? Well not to worry. Here are some more of the helpful information articles our staff have drawn together and published on our main 1to1Legal website:
My 33 Legal Limited
: 9 times out of 10 it's meaningless. As if following their local solicitor is something anyone outside the industry gets excited about. Even Medical Negligence and Criminal Injury cases will typically be no win, no fee. But if everyone is saying the same - what can you check ...
Accident Claims Scotland
: and various other things we thought were necessary before passing someone on. The guy behind ACS, was one of the people that worked with us on that old system. So, we haven't broken our own rules without cause. If you're not sure which category you fit into, call to see...
Alison Ashworth Solicitors
: If I were a famous footballer, I'd expect to be ripped off that amount. But certainly stays away from the terminology that many people facing offence charges use - i.e. That means that every client of theirs that pleaded 'not guilty', has been found 'not guilty'. prefix. So...
Atkinson Rose (Amit Patel) Employment Solicitors
: Also, just to confirm - yes this is the same firm that we use to list as being in Wembley, Middlesex. However we don't see the same priority given to Employment issues for some reason. Eventually our client settled for more than 3 times the amount that the other employee se...
Autologistic Solutions Limited
: They are something different and sharing some of our near-twenty-years-worth of experiences with accidents and legal cases has hopefully provided you with more useful information than if we'd simply shared the firm's history. Again you may want to call your currently provide...
Balfour and Manson Solicitors
: So if you have any form of disability or questions about disabled legal services outside of Edinburgh, it would be advisable to get in touch and discuss your needs. B+M did dabble with a https: www.youtube.com channel UCfFePRKvvzGdWvHXD7HGPPQ" YouTube channel< a> a c...
BarristerDirect Ltd based in Manchester
: They are not a traditional law firm, so whatever pre-conceptions you have about dealing with legal professionals - working direct with a barrister is unlikely to match them. They also determine one point of contact for your claim within the firm, and aim to answer or respond...
Brearleys Solicitors Brighouse
: Brearleys have offices in Batley, Birstall, Cleckheaton and Brighouse. the same would be said for http: www.brearleysfamilylaw.co.uk www.brearleysfamilylaw.co.uk< a> http: www.checkmycompensation.co.uk www.checkmycompensation.co.uk< a> - is theirs, but whilst sparse, i...
CFG Law
: (No really, a lot of firms do that.) If you go to the Managing Director, Alastair Fernie's, profile you'll read that he: class="infoquote "... Any negative points? Well, thinking outside the box has resulted in us agreeing with at least 99% of CFG's mentality. Whilst ...
CSL Law Croydon
: It's a genuine FAQs section about the case types they handle. So to make sure people didn't have to leave our site if they didn't need to and end up with the same problem, we decided to take a pro-active stance. As much of the search results Google provided weren't eve...
Countrywide Property Lawyers Ltd
: When you first arrive on any of Countrywide's websites (there are a few) you will usually be greeted with an opening paragraph such as this one: class="infoquote "Countrywide is the largest residential conveyancing business in the UK. However, that first statement isn...
Davey Law
: The kind that most of the people coming through our network probably expect to be referred to. Is there something wrong with being normal? Davey Law has two offices, covering a wide range of cases, a decent online presence, good reputation, plus an average sized ...
Driscoll Kingston Solicitors
: The rest are all 4-5 star reviews saying the company is great. And just to be clear, it's not Driscoll AND Kingston. Three of them seem to be about the exact same case just with different names used, and one is a contact request filled with the person's case details. ...
Hammond Trotter Solicitors Ltd
: As Hammond Trotter continuously repeat on their site though - time is of the essence . The website we link to above is www.drivingdefences.co.uk with the .com version working (www.drivingdefences.com) but only displaying and linking to the main site. Obviously with the doub...
Debt Solve UK
: We have spotted several variants on the web address that we list above. That's why we started getting barristers on board for direct access to save you time and money. They will usually be able to give you a wealth of information during the search too, such as CCJ history, E...
EHL Solicitors UK
: There is just the one web address, so please bookmark it once you're on there. The www.ehlsolicitors.com version is currently not owned by the firm, and neither are the www.ehl.com or www.ehl.co.uk variants. Whilst they definitely have the right trimmings such as Facebook, T...
Julia Brown Solicitor @ Family Legal Solicitors
: The firm can help in complex financial situations and help track down assets. They also advise on the legal aspects of formalising your separation, for example through divorce. These interviews can take place face-to-face, by telephone, or even my face time or Skype. ...
Hartley Bain Solicitors in Stratford, Greater London
: Employment Law - addresses the legal rights of employees and employers. Because in this instance, the person will have been asked for this at the conclusion of their case which makes it highly unlikely that the testimonial was incentivised (such as you might find on product ...
Helix Law Solicitors
: It's as if a website can't be considered 'official' unless you have a bunch of articles no-one ever reads. We actually ended up reading their insolvency case study, the 1-month tenancy contract warning, and the smash and grab adjudication pieces. It's not a foolproof system ...
Hodge Jones and Allen Solicitors
: Everything from Legal 500 UK Firm of the Year, Legal Aid Team of the Year, Personal Injury Team of the Year and even individual awards such as staff ending up on The Lawyer Hot 100 list. Staff have apparently run, walked, climbed, cycled, and baked to raise money for organis...
Anupamah Huneewoth Solicitors
: However, Huneewoths records and website match quite well. Now we're on the website. We also check each website's functionality, such as being mobile friendly (although that is not a deal breaker) and whether there is a range of genuine contact information. They sh...
IWC Estate Planning & Management Ltd
: The problem is that solicitors are not making burgers or installing your TV. That doesn't mean it won't be helpful (at least we hope it will). The blog section seems to be regularly updated as well. Even if someone calls you to confirm bank details, don't feel embarrassed ab...
Briffa Intellectual Property Solicitors: She then did 7 years at another international Intellectual Property firm before joining Briffa in 2001. However, no firm gets to dictate what we write in their review or make changes unless we've made a factual error. Not everything we say in our reviews is positive or even ...


Jackson and Canter now Jackson and Lees: The firm's staff regularly take part in fundraising activities for the Foundation. I really don't know how I would have managed without them ..."< div> etc. They are absolutely the type of awards any forward thinking law firm should be aiming for. Anyway, you may t...


Michael Jefferies Injury Lawyers @ Jefferies Solicitors Ltd: That means customers whose flights have been cancelled or delayed can claim up to 600 Euros from the airline. Jefferies have installed an online calculator on their website for people to see estimates of their potential compensation for things such as lost deposits, hire car...


Joanna Connolly Solicitor Advocates: They also cover mortgage mis-selling by brokers and lenders, financial mis-selling, (including mis-sold PPI), as well as growing into the developing laws and cases relating to "Unfair Relationships" between bankers and their backers that affect how they sell to clients. ...


Kings Court Trust Probate: There are a few things we wouldn't mind seeing changed. In these days of Facebook and LinkedIn, an increasing number of people enjoy and feel more confident being able to know a little about the people or company they're going to call before doing so. This will offer a fixed...


Stephen McCaffery & Catherine Stock: Whilst our modern Windows and Mac machines had no problems, and our phone's browsers displayed everything well - we did have trouble displaying some pages on our older Mac. (If you haven't read any articles on fake solicitor email scams - find one and get aware.) It has alwa...


KTPSolicitors: This doesn't just keep costs down, but also stress and timescale. On the personal injury side, he deals with road traffic claims, workplace claims and public liability claims such as trips and falls. We've never seen a negative reason so far. This does not mean no fees at al...


Lambert Pugh Conveyancing Solicitors: I have said I never want to move again but if I do I will definitely come back to Lambert Pugh and will be recommending them to anyone else I know wanting to move. Rather than the standard "Wow! Thank you so much, you guys are great." just in different formats. What do the...


Law in Cornwall Ltd: They are Truro-based Solicitors serving clients with legal advice, civil & commercial litigation across Cornwall. Therefore, their solicitors provide you with the necessary strategic advice to ensure that you can resolve your problem or dispute as swiftly and effectively as ...


Leech and Co Solicitors Ltd: You could get a 1-year experienced solicitor from a 30-year-old firm and a 30-year experience solicitor from a 1-year-old firm. We have a passionate commitment to old-fashioned values of client care and we will always come to you at your home or workplace so you do not have ...


MacLachlans Solicitors Gillingham: we will be using your practice again."< div> What you might find odd is that there are zero reviews of the firm across the regular independent review sites such as Yell.com, Yelp, Facebook, Trustpilot, etc. You can often find this information on The Law Society's websi...


Marcus Andreen Commercial Law: As a commercial lawyer with more than 20 years' experience providing legal support to companies and individuals - his clients are mainly fast-growing, successful businesses for the IT, telecoms, e-commerce and communications sectors. Marcus Andreen's background in both ...


Newry's McShanes Law Firm: He is responsible for litigation, criminal law, commercial conveyancing, employment law and equal rights. Mary Doherty picks up the remaining case types such as wills and probate, and domestic conveyancing. The web address itself has that tricky '& Co.' part to it ...


Meresbrook Pollard Ltd: Also, with Yorkshire's immigrant population having http: www.mirror.co.uk news ampp3d immigration-map-britain-foreign-migrants-4669250" doubled in the past decade< a>, it would be hard to imagine this firm having to advertise outside of the area for immigration clients ei...


MurrayHay Solicitors: Their office was originally in Putney, but they have recently moved just over the Putney border into Wandsworth. Thank you!" They have attained the Law Society Conveyancing Quality Accreditation and one of their solicitors, Robert Hammond, has been accredited by 'Resol...


Hythe Solicitors Robson & Co, near Folkestone in Southern Kent: On their contact page, they list the email addresses and direct contact phone numbers of their main staff, solicitors and legal professionals. He is a Higher Court Advocate (Criminal), appears regularly in the Crown Court, has successfully appeared in the Court of Appe...


RSR Law Croydon: Specialist Solicitor = Success" relating to personal injuries. Then in the next it was "First Aid. Or as we normally do - state conclusions that could be drawn and why they probably shouldn't be. That along with the fact they switched their focus from the often-deemed-easier...
Johnsons Solicitors Nottingham: Again from the Johnson's official website: class="infoquote "We have over 60 Criminal Advocates, over 25 Accredited Police Station Advisors and over 10 Higher Rights Advocates and In-House Counsel. If you use our enquiry form on the right, you'll be shown solicitors b...


SBW Lawyers Ltd: They are overall very positive and several do comment on the friendliness and supportiveness of the staff. It's not a perfect system on any of the review forums, so make sure you do your best to filter the useful from non-useful comments left by people. It doesn't mean non...


Taylor Rose Solicitors Limited TTKW: They have a standard central office chain going on, but also a network of branded independent consultancies. Obviously with all the hyphens and varying tlds as well, it is probably best to bookmark the main site once you know you are definitely on the right one. There are ...


Taylor Bracewell Doncaster: The rankings are based on feedback from both clients and other solicitors. Making decisions on behalf of a relative is something that should be tested, handled openly, and legally managed. Here at 1to1Legal, we always like to see a focus on the needs of the Elderly. Only the...


Thompsons Solicitors Glasgow: Titles such as "Is it illegal to refuse those living with HIV a tattoo or other cosmetic treatments?", "World Suicide Prevention Day 2019", "The missing medical records, who has the right?" and so on. They've also had 'Employment Firm of The Year' , 'Law Firm of the Year' ...


Philip Nam White Collar Legal: Typical Rate: £44 per hour, inc VAT."< div> It's written in large print, right at the top of the main page. Some firms definitely try too hard to be trendy whilst others almost regress, focusing on their 200+ year history and their founder Mr William Whittington-Smith-...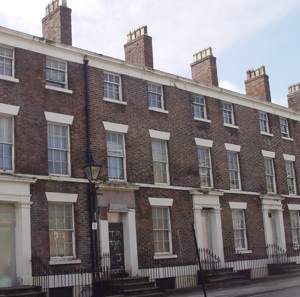 Have Your Say:
Should England & Wales switch to the Scottish "anti-gazumping" method of contract exchanges?