Request a

Callback

:
[Advertisement]
Want Experienced Opinions from the Industry?
Not enough? Well not to worry. Here are some more of the helpful information articles our staff have drawn together and published on our main 1to1Legal website:
Acumen Law Ltd
: A quick note should be made on navigation as we're dealing with a three word web address. But you never know. . But whilst people might try searching for Acumen Solicitors or Acumen Legal - right now for mis-spellings and general terms the correct firm website is li...
Greg Almond Solicitors Manchester
: Almond Solicitors promises to be all of that. They promise that their team will always explain what will be involved in the legal process and to make sure that you are kept in the loop until the matter is settled. He is also a member of the Association of Personal Injur...
Amnesty Solicitors
: Usually I wait anything from 3-6 months before writing a review on a firm that we actually work with. I will come back and update as time goes on though. Obviously Amnesty Solicitors are a specialist firm like many others we've been seeking out recently. They were marri...
Archways Solicitors Manchester Ltd
: For those that enjoy the more in-depth analysis - normal service should resume for the next review which will absolutely require my usual M.O. That's not a negative point for the firm. Archways Law Legal Lawyers etc.) on this occasion we would strongly suggest bookmarking t...
Ashmans Solicitors Ltd
: However, the firm have listed the .com with us and everyone else so it may be an idea to bookmark that site once you're on it just in case.. Organised crime costs the UK economy an estimated £24bn annually not to mention the human cost resulting from terrorism, people-...
Blain Boland & Co Solicitors
: clear, practical, advice combined with an efficient and courteous service ..."< div> However what they don't make enough fuss about - and you might even miss it - is the wealth of basic, concise, and targeted articles they've created for both personal and business mat...
BMDLaw Solicitors
: www.bmdlaw.co.uk and www.bmdlaw.com both go to different firms, and www.bmd-law.co.uk doesn't exist either. Some of Bernadette's quotables included: "Inside The Lamb, I have undone some of the 'modernisation' undertaken by the various breweries who have owned this fabu...
Boyd Rice Solicitors
: One of the first things we always look for on law firm sites are staff pages. So far we've never seen a balanced testimonial page on a law firm's site with both negative and positive points expressed. Most likely the firm has encouraged clients to post their co...
Bradford & Son Solicitors
: the two comments that say they felt pushed off onto junior staff PAs. ​ class="infoquote "There is no legal practice that matches Bradford & Son - thank you." "Thank you for all your help and support during the sale of my mum's bungalow" "We just wanted to sa...
Brearleys Solicitors Brighouse
: However, now I'm quite curious as to what this particular family is up to that requires constant legal help?. For example: color="green "You advertised home visits which were essential for us." < font> is a very helpful review for people visiting the site. windows la...
Bromets Jackson Heath LLP
: Bromets testimonial page was not nearly as ridiculous as some we've come across, however there were a few odd bits. The one we link to above does not have a counterpart - i.e. From Grade II offices in Tadcaster, and having been in operation for over 165 years - Bromets are a...
CBTRL Wendy Amey
: Skilled in cognitive and behavioural therapies (CBT) and EMDR. A mouthful? Maybe. But it is still a good idea to bookmark the site once you're on it. An Associate with The International Centre for Clinical Excellence (ICCE). They consider all three to be important for succes...
RJGill Solicitors: Hard to leave that one behind! Robert Gill's own profile on the site is full of language regarding his goal color="green "to make a real influence in the lives of people" < font>, including his belief that connecting well with a client and understanding their emotiona...


Claims Funding UK: Third, as it's a loan, there will be a credit check to verify various details - but there is no mention of them requiring an specific score to be approved. This next one I want to put in their own words: class="infoquote "Q: When can you call in the loan?" "A: T...


Cubism Law London: ;) Here is one I liked though, and the type of salesiness (you know what I mean) people want to see: class="infoquote "Ensuring the right advice, to achieve the right outcome, at the right price."< div> Obviously, researching website variants will depend on which ...


Countrywide Property Lawyers Ltd: it's going to be short! Yes, if you've managed to drag yourself through some of my previous epics then I'm sure I'm not the only one happy for such to be the case. But this time I only have to cover one thing - conveyancing. Usually there are several services, departments, p...


Debt Solve UK: It is not uncommon for spammers, virus makers and phishers to use similarly named domains to confuse people. We're not sure what that means. DSL will actively go seeking to ascertain whether they have indeed moved home ... We've been on the wrong end of terms and conditions ...


Else Law: The numbers provided are quite staggering. Not even a week later, someone else got in touch recommending Else's services. They specifically named Adam Gilbert at the firm, saying he was color="green "a good guy who knows his stuff!" < font> I went back and had another...


Julia Brown Solicitor @ Family Legal Solicitors: The practice regularly features in the legal 500, and was honoured to be nominated as Best family law firm in the UK (lawyer monthly magazine in 2015). I have and would be happy to refer people to her when seeking legal guidance" "Julia was always approachable and easy ...


Furse Sanders Ltd: You may find the name Furse Sanders & Taylor pop up here and there, often listed with the exact same head office address. They have 8 offices so can be considered a large operation, but you absolutely would not guess it from their website. Indeed my initial curso...


GoComplain Consumer Complaints Online: Go Complain researches the problem. It will often involve a demand for something to be rectified, but not much. Depending on the industry, they could technically have up to eight weeks to ponder and respond. Over a decade at least. Of course, the estimate of '5 minutes' to ...


Hartley Bain Solicitors in Stratford, Greater London: Individual Immigration - for individuals whether moving for studies, work or family relocation. Employment Law - addresses the legal rights of employees and employers. This allows them to build an innovative and bespoke service to suit each relationship. Their approach means...


Hine Legal Solicitors: It's the same with any good specialist. If you go to The Law Society website you can look up the experience and speciality of any solicitor working in a registered firm. We genuinely wrote a review on one firm where their claim to being established back in the 1800s was bas...


Anupamah Huneewoth Solicitors: There is no About Us page for us to look at though, so we started reading through the information. Huneewoth Solicitors are based in Croydon - a large town in South London's 'Borough of Croydon'. We check through 8000+ records in the Legal Ombudsman's complaints databas...


Michael Jefferies Injury Lawyers @ Jefferies Solicitors Ltd: They point out that things such as depreciating value of the car, road tax increases, and so on are yet to be discovered. The main people to note would probably be Michael Jefferies (Managing Director), Nina Ramsden (Director), and Kathryn Harland (Personal Injury Solic...


Kent Traffic Law Maidstone: That's a good thing. If you've used our site to find legal help in the past, you'll know we're very keen on specialists when it comes to things such as divorce, criminal law, medical negligence and motor offences. Prior to these new direct access rules, you had to hire a so...


KTPSolicitors: For other case types, they do their best to offer fixed prices. That means no matter what happens during the case - the cost to you will not go up or down. Their fixed offices are based at Pontypridd and Bridgend to cover cases around Cardiff, Rhondda Cynon Taff, Caerph...


Law in Cornwall Ltd: They can work on appropriate claims under a Conditional Fee Agreement, a.k.a. Their solicitors have over 20 years experience in Personal Injury Claims. It may involve stress, cost and uncertainty. 'No win no fee' is not the same thing as '100% compensation', despite bo...


Mason Baggott and Garton Solicitors: Like a re-mortgage calculator - i.e. She came back to finish her education in England, then undertook a Law Degree at Leeds University. He specialises in commercial law and litigation. As you can probably tell, we're quite impressed with this firm. A Legal Practice Cour...


Lee Dowling LMD Law: He has a track record of success in civil and commercial disputes, as well as litigation matters before the Court of Appeal, the High Court, County Courts and Tribunals across several areas of law. Aside from that though, Lee does seem to be quite enthusiastic about hi...


MacLachlans Solicitors Gillingham: How do we know? Because we've been established for over 20 years and you won't find reviews of our service in those places either. Is that a bad sign? Not really. Even Google Reviews only has 2 comments. People review restaurants, camp sites, and other leisure things all the...
Marcus Andreen Commercial Law: As a commercial lawyer with more than 20 years' experience providing legal support to companies and individuals - his clients are mainly fast-growing, successful businesses for the IT, telecoms, e-commerce and communications sectors. Marcus Andreen's background in both ...


Mulcare Jenkins: The fee they would normally take gets given to charity instead. We've been staring at law firm's websites for nearly 20 years so notice the subtle differences other people might not. So how do you tell the firms apart if they all sound so great? Well, we can hopefull...


Mercantile Barristers Ltd: Not only are they unaware that it's possible, but according to our most recent poll 71% of you didn't even know the difference between a solicitor and barrister . It allows people better access to legal services and reduces costs. These are known as Direct Access or Public ...


Michael Rose & Baylis Ltd: Also, you can't have special characters so www.michaelrose&baylis.com will just confuse your browser. The most renown is Blackpool. MR&B have the bits and pieces they should and, in our opinion, devote just the right amount of time to them for a law firm. We therefore highly...


MorganCarter Solicitors: As with most personal injury cases, you should expect quite a thorough discussion for free before going ahead with any case too. That may be true for a simple whiplash. (Unlike divorce, crime, or similar cases where the facts of the case usually make no difference as to whet...


Parkview Solicitors & Higher Court Advocates: As part of that, they are members of The Law Society's Immigration and Asylum Law Accreditation Scheme - an independent mark of high standards and competency in immigration and asylum work. A full list can be seen on their website, but often people don't know the actual case...


Qdos Solicitors Legal Services: the "good service vs costs" balance. Such as their service to develop and critique contracts to try and prevent possible legal issues in the future whilst making legal obligations and limits clear between both businesses and consumers. I always felt when I called that my cal...


RGSolicitors: We are currently only working with RG Solicitors office in Kent. Whilst the firm spent their first decade working in property, they have been moving towards a full family law firm for a while now and can handle: divorce and separation, employment law, estate administration...


Rogers Personal Injury Solicitors: Most came up because they shared a lot of information with each other and the main company sites - e.g. In reality, we have only 43 firms covering England. They also promise that you will always deal with a solicitor throughout the case. To do that fully for this firm would ...


Starck Uberoi Solicitors: At the time of writing there were 29 reviews on Google and as if to clarify my point - the very first review is someone who describes having had a mixed experience with the firm but only left 1☆. SU's case studies vary in length and detail. There are quick snippe...


Taylor Bracewell Doncaster: Only the .co.uk version returns a website. Everyone in our office either have a relative or know someone that has been the victim of exploitation. They cover six main areas of case type: Business Law, Personal Law, Family Law, Dispute Resolution, Charity Not-for-Profit Law...


Three Graces Legal Liverpool: If you've used the 1to1Legal network to find yourself legal assistance before, or if you've already read through a few of the articles on this site - you'll know that our job of finding recommendable firms is a difficult one. TGL's services include: help with several c...


Warwick Vesey Solicitors: Most likely because the majority of cases are very personal so the idea of sharing the experience online with strangers is not as compelling as telling everyone about the brilliant toaster you've just bought. There are a few far lengthier 'testimonials' on the Warwick V...


Waterstone Solicitors in London: According to their website, the firm covers a wide range of case types including Immigration, Asylum, Human Rights, Family & Children legal matters, Landlord Tenants Housing Disputes, Commercial Property, and Wills Probate. I've used large, small, old, and new firms myself. ...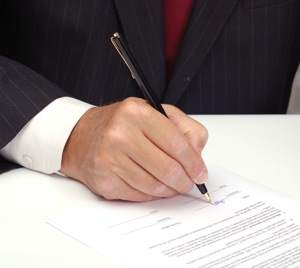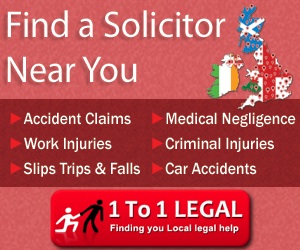 Have Your Say:
Should England & Wales switch to the Scottish "anti-gazumping" method of contract exchanges?