Request a

Callback

:
[Advertisement]
Want an Experienced Opinion?
The people at 1to1Legal have been working in the industry for over 20 years and have worked with hundreds of firms and thousands of solicitors. Here are links to our colleagues unbias comments on firms we know:
My 33 Legal Limited
: The 2017 date only references when the company became "Limited". Considering the huge number of simple variants people might mis-remember such as www.33legal.co.uk, we recommend bookmarking the main site we've linked to above if you plan on coming back to them. Just a few ye...
Alfred James and Co Solicitors
: Just have a flick through the http: www.legalombudsman.org.uk raising-standards data-and-decisions " Legal Ombudsman's complaints database< a> to see evidence of that. Any negatives? Well, we're not fan of any firm that lists large numbers of compensation payouts t...
BES Legal Solicitors Limited
: caring and professional throughout, making it stress free for me ..."< div> They've dated the reviews though which is superb. But if all the reviews of the past six months have been 1 or 2 stars - something's changed. The firm's own website has the standard testim...
Briffa Intellectual Property Solicitors
: But as it's likely you'll be dealing with payments and sensitive documents - it might be an idea to bookmark the site to ensure you always come back to the correct place.. The difference with Briffa's team is that they only do Intellectual Property day-in, day-out. He speaks...
Injury Lawyers UK
: If you've read a few of our articles on various UK firms, you'll have hopefully got the general idea of the types of firms we write about. So is this a false statement? Not necessarily. Some firms will proudly state 'established in 1873' but then have their receptionist inte...
CFG Law
: It's very brief descriptions a few sentences long each about an accident, the injuries, and the amount paid out. CFG are a rarity in even mentioning this level of care, let alone having several pages dedicated to it on their website. I'm just making the ever-laboured point ...
CSL Law Croydon
: So why bring it up? Well, our editorial review articles on legal firms are created based on demand. "Can I change the locks to the family home?", "What are the consequences if I were to move out of the family home?", "My husband wife has threatened to stop paying the mortga...
Driscoll Kingston Solicitors
: That's it. No big deal. But usually scammers target property solicitors.. Jennifer Campbell was helpful, imformative [sic] and kept us updated at all times." "Driscoll Kingston were excellent at keeping me updated on progression." "It Is [sic] the first time I have ever ...
GloverPriest Solicitors Ltd
: So seeing direct contact details for solicitors on the Glover Priest's site and text about solicitors dealing with matters from start to finish - is encouraging . On the subject of reviews, you may find it a bit more difficult than usual to flick through third party re...
Graysons Solicitors
: Our progressive culture gives you the assurance that you are in the best possible hands to receive tailored services and achieve desired results. The typical mis-spellings of www.grayson.co.uk and www.grayson.com are completely different companies. If people can read through...
Hallmark Legal Services Ltd
: Unlike private individuals who will go to see a solicitor rarely to sort out one issue at a time - e.g. We are available to meet with you on a confidential and no obligation basis to discuss any requirements you may have."< div> It's certainly a good start. Law fi...
Helix Law
: Just with this alone we would highly recommend bookmarking the correct website once you're on it. The reviews Helix Law had on display unfortunately still had a little bit of that stale generic feel when it came to content, but they also all had numerous spelling mistakes: ...
Hodge Jones and Allen Solicitors
: This is thankfully becoming the norm for firms around the UK and we think goes a long way to bridging the gap between the legal industry as a whole and potential clients. We list firms with more than a dozen office locations. The firm actually opened a club in their basement...
IWC Estate Planning & Management Ltd
: They were voted the number one legal probate provider on the FreeIndex business review website and are regulated by the Society of Will Writers & Estate Planning Practitioners plus the Heir Hunters Association. Unlike many law firms which like to claim 100+ year histo...
Jarmans Solicitors Sittingbourne
: i was made to feel at ease with Gordon Johnson" &bullet; "I highly recommend Jay Sahota and his team ..." < div> How does these compare with the third party independent review sites? Well, our first tip before even heading to third party boards such as Yelp, Yellow P...
HUMD Solicitors Ltd: Of course, any firm you're researching could genuinely be awful at Conveyancing or Immigration. We would like to see more information about opening hours though. If you look at https: solicitors.lawsociety.org.uk office people 540609 humd-solicitors?Solicitors=True" the ...


Joanna Connolly Solicitor Advocates: For example, when we checked their site it stated that during their firm's history they had: won 78% of cases, lost 2% of cases, had 20% of cases dropped, and recovered 75% of legal costs. They also cover mortgage mis-selling by brokers and lenders, financial mis-selling, (i...


Kuddus Solicitors London Ltd: So when Kuddus Solicitors make these two statements, you shouldn't take them lightly. If you've already read through a few of our other reviews, you'll know not every firm we write about is one we end up recommending. This was out of a list of 10 common reasons such as 'It ...


Leech and Co Solicitors Ltd: Some refuse to even have a website. We have a passionate commitment to old-fashioned values of client care and we will always come to you at your home or workplace so you do not have to come to our office." < div> Originally a much wider ranging firm covering many diffe...


Linkilaw Limited London: There will be a dozen or so 5 star reviews all placed on the same day 6 months ago by users that have only ever left one review on any firm. We assess our lawyers through our internal Linkirate system, and we recommend those who maintain the highest of standards."< div> ...


AJLO Solicitors: But a free initial consultation is always a welcome sight for people who probably have tons of questions about just starting a legal process, let alone the case itself. We didn't see any opening hours listed on the firms website, but they were stated on their Google B...


Pointon and Co Solicitors Ltd: We've written hundreds of review articles over the past 20 years and if you've already read some on this site, you'll know that we do our homework and have no problem pointing out any issues we spot. Some are doing half day Saturdays. Usually with excessive punctuation and i...


Ross Coates Conveyancing Solicitors: We cannot take your details and pass them on. A quick note on navigation: the main website is www.rosscoates.co.uk with www.rosscoates.com seeming to be owned by a different firm. Although not to the ridiculous extent some firms go to such as detailing each solicitor's ...
Hammond Trotter Solicitors Ltd: So if the website you're on talks (or even brags) about such situations as their main selling point - then in our experience that usually indicates a less experienced solicitor. We're reading solicitor's websites daily. Certainly, the cost of the fine and the increase in yo...


RSR Law Croydon: In the case of RSR Law, it was things like publicly denouncing cold-calling and their cessation of personal injury claims handling that initially grabbed our attention. class="infoquote "RSR Law is taking a stance against cold calling and does not and will never use co...


SBW Lawyers Ltd: Typically it's https: www.theguardian.com money 2017 jan 14 lost-67000-conveyancing-scam-friday-afternoon-fraud-legal-sector-email-hacker" law firms who handle property matters< a> that are targeted because the scammers want to redirect deposits payments being made. ...


Shaw & Co Solicitors: Not all types of personal injury can be handled offering both 100% compensation and no win, no fee. Unlike sensationalised tabloid stories - case studies list details of a case, the issues faced, and any special measures employed to achieve the result. But you never know wha...


Thamina Kabir Solicitors: A stereotype not completely unwarranted if YouTube is anything to go by. She is like an Angel for me." "He is nice and awesome skilled legal advisor." "I have been telling my husband to change his lawyer for a long and finally, he did it, the way she 'Thamina Kabir' r...


Ventura Law Solicitors: and I know that I can count on him" < div> For some reason, 'company testimonials' talk more about how amazing the firm is with heavy use of adjectives. Often when people are searching for legal representation they search for specialists such as "employment law solicitor...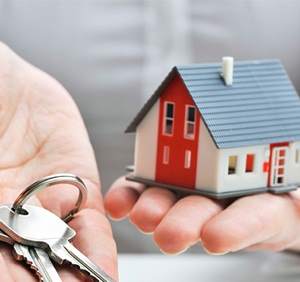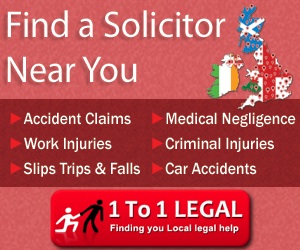 Have Your Say:
Should England & Wales switch to the Scottish "anti-gazumping" method of contract exchanges?