Request a

Callback

:
[Advertisement]
Want an Experienced Opinion?
The people at 1to1Legal have been working in the industry for over 20 years and have worked with hundreds of firms and thousands of solicitors. Here are links to our colleagues unbias comments on firms we know:
My 33 Legal Limited
: Again, that may not be something you'd consider important when judging a firm . The issues are very personal so it typically doesn't occur to people to leave comments in the same way unless actually asked to do so by the solicitor. Medical Negligence cases for example...
Acumen Law Ltd
: I have 20+ years in the legal industry and am not a fan of every quirk I read on Acumen's website. A quick note should be made on navigation as we're dealing with a three word web address. (And if you happen to see a lawyer in flip flops - not to worry, that's just one...
Alfred James and Co Solicitors
: Often with excessive capitalisation and punctuation. At least a third of the firms we've reviewed so far have worked with us at one time or another. But a low number of reviews is normal for law firms. We've posted snapshots of such adverts by other firms on our Twitter fee...
Tuyyabah Amjid @ Berlad Graham LLP
: Even some solicitors may talk about their decades of experience then hand your case over to their most junior member to handle. However it's only as a background to how their consultants work as it's them you'll most likely deal with. :) For comparison, here are some b...
Briffa Intellectual Property Solicitors
: Here's what a few of their peers said about founder Margaret Briffa in the Chambers & Legal 500: class="infoquote "knows what she is talking about and is very diligent and measured in her approach"< div> class="infoquote "she doesn't put you on the meter every time ...
Injury Lawyers UK
: So is this a false statement? Not necessarily. There are numerous industry award ceremonies. One final important sentence: class="infoquote "We allow access to our file to enable you to ensure that we are acting in your best interests and that you are continuously upd...
CFG Law
: class="infoquote "We work closely with many charities and professionals that support families and survivors of serious injury."< div> This statement is supported by the very lengthy list of organisations the firm is a member of, supports, and or utilises - inclu...
CSL Law Croydon
: Usually we only strongly advise people to bookmark a solicitor's site when fraud is a possibility such as scammers preying on property transactions. Our clients are treated with a high degree of professionalism and a large proportion of our work is repeat business or through...
Driscoll Kingston Solicitors
: the longest length one of their solicitors has been qualified). We don't demand perfection from any firm but we do our regular checks such as SRA verification, flicking through the Legal Ombudsman reports, ensuring they offer free consultations where expected, reading throug...
Hammond Trotter Solicitors Ltd
: In all honestly, I don't think there is another firm anywhere on our network with this many reviews listed on third party forums. There is a motor offence firm still active at the time of writing this which states a 98% success rate on their website. Unfortunately, when you...
Graysons Solicitors
: No seriously, we're not making that up. It was strange on occasions though, because all the good reviews on Google sounded very professional with high praise, no spelling mistakes, no excessive capitalisations, no 'grammatical nuances' or anything you'd expect to see among...
Hallmark Legal Services Ltd
: Certainly Hallmark could end up with a fair bit of extra business out of all the people who come for a free audit. a firm with three solicitors all with 9 years experience may state their firm has a 'combined experience of nearly three decades!' which clearly sounds much bet...
Helix Law
: I would not hesitate to recommend them."< div> class="infoquote "Avery approachable and helpful company - I called out of the blue to get some general advice and potentially line up some work with Helix Law. It sounds so simple, as if it would be common sense for all fi...
Hine Legal Solicitors
: But it may still be a good idea to bookmark the correct site once you're on it just in case.. They turned round what I needed really quickly."< div> Those are snippets from browsing through the regular spots such as Google Reviews, Yelp, Yell, Trustpilot and so on. O...
Hodge Jones and Allen Solicitors
: We list firms with more than a dozen office locations. This popularity seems to come without the usual nay-sayers. There does seem to have been a website at www.hodgejonesallen.co.uk at some point, and you may see it pop up in the search results of Google. I will point...
IWC Estate Planning & Management Ltd
: Even if someone calls you to confirm bank details, unless you absolutely recognise the voice - you should hang up and call the company back on the phone number you've been officially given. That doesn't mean it won't be helpful (at least we hope it will). You have to be pre...
Boyd Rice Solicitors: We've been working with and reviewing law firms for over 20 years so you can take our word on that. But after our initial interest was sparked, we did further homework. Claire O'Mahony joined the firm in 1994 and is experienced in all aspects of family law including divorc...


Joanna Connolly Solicitor Advocates: Often a conditional fee arrangement is put in place where the client pays no money up front, but as much as 25% to 30% of any monies 'won' during a case will be paid to the solicitor on completion. Whilst many firms offer no win no fee and 100% compensation guarantees for th...


Kent Traffic Law Maidstone: There is definitely a distinct lack of "we'll get you off!" in the language of the firm's website, and more of a "we'll make sure you have the best possible defence" instead. There's the more bog-standard testimonials: class="infoquote "presented my case fant...


Kuddus Solicitors London Ltd: class="infoquote "Established in 2002, we provide legal services to corporate and individual clients."< div> Saying they are established in 2002 may sound ridiculously young for a law firm. This means you usually have to do some real digging if you want t...
Linkilaw Limited London: Often they'll be placed to try and push down all the negative reviews. www.linkilaw.com is the official site and www.linkilaw.co.uk doesn't work at the moment. Linkilaw have three out of four - missing only the photos. Special thanks to Gillian for all her help and hard work...


Leech and Co Solicitors: If you've flicked through a few other sites when researching Leech & Co Solicitors Ltd, you may have seen a company start date quoted as 2010. For some legal professionals, the idea of consulting via Skype would be practically taboo. There were a few one star reviews on Goo...


Mercantile Barristers Ltd: He's worked on everything from talent employment to intellectual property, image rights, merchandising, sponsorship, licensing, broadcasting rights and more. It's odd because the idea is similar. So why do we like Mercantile? Several reasons. It's unusual because it'...


Ross Coates Conveyancing Solicitors: This does skew the overall ratings system. It relies on government organisations having the right information, third party search firms doing their job well, clear communication from the other side's solicitors, and the third parties not changing their minds every two secon...


RSR Law Croydon: Then in the next it was "First Aid. Specialist Solicitor = Success" relating to personal injuries. this means you pay no upfront costs and we only get paid only if you win your case. Hopefully you'll now see why we thought this firm would be a good addition to the 1to...


SBW Lawyers Ltd: Typically it's https: www.theguardian.com money 2017 jan 14 lost-67000-conveyancing-scam-friday-afternoon-fraud-legal-sector-email-hacker" law firms who handle property matters< a> that are targeted because the scammers want to redirect deposits payments being made. etc. ...


Shaw & Co Solicitors: Practically every page also had a 2-3 paragraph sales pitch like the one from the front page before getting to the bit you'd come to that page to read about. If your case is even slightly problematic or has special circumstances - these basic in-and-out firms will do you no ...


Thamina Kabir Solicitors: This imbalance might lead you to believe that the reviews on Facebook Google are fake. They must also have a family, career, and be involved in a "significant cause". People are very likely to spot the name of the competition and instantly assume the firm's principle solicit...


Warwick Vesey Solicitors: had nothing. Thank you again"< div> Many were in foreign languages. A solicitor should never send you banking details via email and if you get a call from someone you don't recognise saying they are from the firm, always hang up and call the firm back using the official...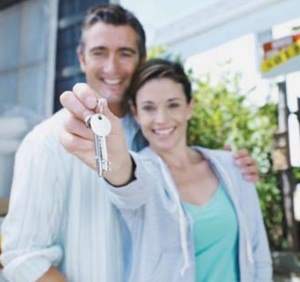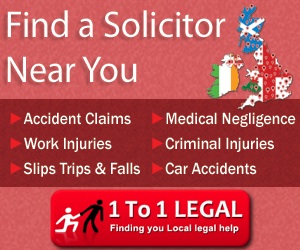 Have Your Say:
Should England & Wales switch to the Scottish "anti-gazumping" method of contract exchanges?