Request a

Callback

:
[Advertisement]
Want an Experienced Opinion?
The people at 1to1Legal have been working in the industry for over 20 years and have worked with hundreds of firms and thousands of solicitors. Here are links to our colleagues unbias comments on firms we know:
My 33 Legal Limited
: Make sure to ask up front about both arrangements with any firm you contact. However, we were pleased to see that the staff of 33 Legal treat social media in a way you would expect a firm dealing with such serious matters to do. http: www.legalombudsman.org.uk raising-s...
Alfred James and Co Solicitors
: We have experienced firsthand the problems of being with a huge law firm and being lost inconsequencial to them. Does that mean we're going to write a completely bias review? Of course not. Delays cost money and even entire cases. Solicitors that fail to execute a case in a ...
BES Legal Solicitors Limited
: went out of their way to sort out the problems on our new property so that we could move ..." • "... www.beslegal.com however seems to be owned by someone else. That's a big plus mark to be starting with. But if all the reviews of the past six months have been 1 or...
Briffa Intellectual Property Solicitors
: The Briffa Blog on the other hand is written by various members of staff who simply seem to want to comment, point out, or express their opinion about current intellectual property matters. We're always looking to get specialists on board, but finding specialists that aren't...
Injury Lawyers UK
: Through our exceptional and affordable service, we ensure that our clients' needs are well met - be they individuals or corporate."< div> Like us, you may find it odd that so many firms across the UK are 'leading law firms' . Not because they're paying us (no firm has...
CFG Law
: To us, pulling together all these extra resources and making them part of the claiming firm's duty rather than the client's - seems utterly logical. The downside is, they aren't looking to help everyone who's been injured. We love case studies and a recent poll showed that...
CSL Law Croydon
: However that is only the date the 'Limited' version of the company was incorporated. Certainly there are plenty of places for such people to air their grievances. If you check The Law Society website you'll see that whilst one of the firm's solicitors started practising in t...
Driscoll Kingston Solicitors
: class="infoquote "We understand that the claims process can be overwhelming and stressful; Driscoll Kingston Solicitors aim to take the stress out of this process and pride ourselves on being able to provide a quick and efficient service to our clients while ensuring ...
GloverPriest Solicitors Ltd
: We've seen negative reviews for when the buyer seller pulls out, for incorrect local searches, for third party delays - all of which the client believed their solicitor should have been able to sort. But the most important dates you should be looking at are those of th...
Graysons Solicitors
: They've even got a few self-promoting articles in their as well with titles such as 'Do I have a claim to my partner's pension now that we are separated?' , 'Have you had a road traffic accident? Make your claim now!' and 'An excellent weekend at Art in the Gardens Sheff...
Hallmark Legal Services Ltd
: Every network we checked now connects these calls for free. People want these sorts of US-lawyer-drama-tactics for themselves and assume only a hardened, life-long criminal law firm will know all the current loopholes available. In truth, the best motor offence firms do...
Helix Law
: If you've already been searching for a firm, then you'll know that sometimes even finding the text amongst the giant images of people in suits smiling at you and each other can be a pain. Typically, we don't recommend most law firm's Blogs as they are often there simply...
Hodge Jones and Allen Solicitors
: The latter even lists HJA's articles in the Google News search results alongside the BBC, Guardian, Times, etc. They've been one of the most successful fundraisers through JustGiving. It's a relative term. The firm actually opened a club in their basement called Club Inegale...
IWC Estate Planning & Management Ltd
: class="infoquote "There are various of ways to contact us, including Telephone, Skype, Facebook, Twitter, Whatsapp, BBM, Mail, Webform or Email. You have to be pretty confident in your customer service to do such a thing when it comes to legal matters. . We'll be ex...
Jarmans Solicitors Sittingbourne
: Just as a couple of examples: a founding member of the firm, Barry Bond, heads the commercial and employment departments with over 40 years under his belt resulting in cases covering Europe, the USA, South America, Hong Kong, Japan and New Zealand. Obviously never dis...
HUMD Solicitors Ltd: So what information is available for people to get a feel for their firm beforehand? class="infoquote "We recruit the right people with strong professional and objective outlook ensuring a consistent client experience."< div> A good source to check out the staff...


Joanna Connolly Solicitor Advocates: Joanna Connolly Solicitors is a sole practitioner law firm striving to provide a high level of service for consumer credit, contentious probate, and insolvency matters. For example, a loan may prove to be unenforceable in the courts by a creditor if hidden commissions have b...


Kuddus Solicitors London Ltd: For Kuddus' entry you can see there is definitely a serving solicitor with as much experience as the age of the firm. (Note www.kuddusconveyancing.co.uk doesn't exist.) Creating more than one site for this reason is more common than you might think as many firms choose to cr...


Leech and Co Solicitors Ltd: You can contact us by e-mail, telephone, SKYPE or Facetime and we can offer a home appointment if required." < div> This facility certainly separates old-school thinking solicitors from the more modern, client-focused firms. There are some error addresses that the firm o...


Linkilaw Limited London: Thankfully they've avoided telling us everyone's favourite colours and hobbies. (No really! You'd be horrified how many solicitors talk about their pets and zumba lessons as if that's going to help make your mind up.) Linkilaw say their lawyers are: class="infoquote "C...


AJLO Solicitors: This type of complaint should absolutely be ignored and should really be deleted. Barely anyone qualifies for it these days anyway. So they're sort of a cross between what we do and TrustPilot. Why is this more helpful than regular review forums such as Google or Faceb...


Pointon and Co Solicitors Ltd: case focus) and experience (e.g. If you are researching firms and don't get much information from their website, you can always check The Law Society database. Usually with excessive punctuation and intermittent ALLCAPS. class="infoquote "The Claimant started a c...


Ross Coates Conveyancing Solicitors: Again, it's not uncommon for law firms to have different names and setups for different case types or areas. So whilst this sentence sounds good, you've probably already read something similar on every other solicitor's site today. As I said, they refer to the 90s on their s...
Hammond Trotter Solicitors Ltd: There is a motor offence firm still active at the time of writing this which states a 98% success rate on their website. We've been working in the legal industry alongside solicitors for over 20 years now. Obviously with the double 'm' and double 't' there are possibilities ...


RSR Law Croydon: If you research RSR Law Ltd you'll see that the company was started in March of 2013 which doesn't sound that old. Hopefully you'll now see why we thought this firm would be a good addition to the 1to1Legal network - e.g. For example, RSRLaw's https: twitter.com rs...


SBW Lawyers Ltd: At the time of writing this, there were only 4 reviews on the Google site. SBW Law Limited is an Alternative Business Structure and you'll see this stated on their website. We've seen the most ridiculous claims over the years, such as one firm claiming a 150 history in...


Shaw & Co Solicitors: We understand military training, duties in barracks and ... Some firms add up the experience of all their staff put together and make statement such as 'we have a combined experience of 20 years' which could simply mean 5 members of staff with 4 years experience. They also h...


Thamina Kabir Solicitors: However it doesn't provide much to help you distinguish Thamina Solicitors from the majority of other firms you'll have checked out today. Thamina qualified as a solicitor in 2011, and after gaining experience working at a local firm - she set up her own in 2014. As th...


Ventura Law Solicitors: We do like to see firms offering at least some out of hours appointments, even if it's just one weekend a month or late night phone Skype appointments. Certainly there are lawyers out there who will try their hand at almost anything. However most lawyers will specialise. and...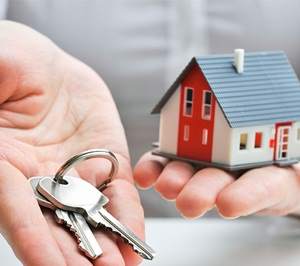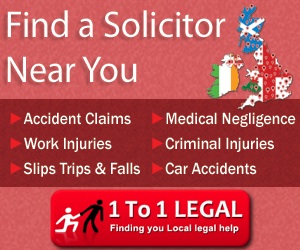 Have Your Say:
Should England & Wales switch to the Scottish "anti-gazumping" method of contract exchanges?