Request a

Callback

:
[Advertisement]
Want Experienced Opinions from the Industry?
Not enough? Well not to worry. Here are some more of the helpful information articles our staff have drawn together and published on our main 1to1Legal website:
My 33 Legal Limited
: But we've also been in the legal industry for over 20 years now and some firms can get way too involved in their own branding. So don't be taken in by claims of "Established in 1880" on many legal websites as if it means something incredible. The maximum a solicitor should t...
Hammond Trotter Solicitors Ltd: There is a motor offence firm still active at the time of writing this which states a 98% success rate on their website. So it's not surprising that if a firm has stopped the worst from happening, people will be overwhelmed and want to express their appreciation. We're read...


5 Essex Court Chambers & Partners: class="infoquote "One phrase crops up repeatedly when describing the work at civil law chambers 5 Essex Court ― 'high-profile'."< div> That's the opener of a review by https: www.legalcheek.com chamber 5-essex-court " Legal Cheek< a> which goes on to deta...


Accident Claims Scotland: You won't find hundreds of pages about everything and anything. The correct web address is www.accidentclaimsscotland.co.uk, but www.accidentclaimsscotland.com shows exactly the same website. The guy behind ACS, was one of the people that worked with us on that old system. ...


Alison Ashworth Solicitors: That means that every client of theirs that pleaded 'not guilty', has been found 'not guilty'. We've seen the searches, we've read the emails. They have in-depth specialised knowledge, and experience, of the technical, factual and mitigating defences relating to driving rel...


Atkinson Rose (Amit Patel) Employment Solicitors: They are usually to try and scam you out of property money, but you never know what they're going to think of next. They've just moved. . When it comes to things like motor offences, criminal defense, bankruptcy, and so on - people are always seeking specialists. Some are...


Autologistic Solutions Limited: We really, really recommend that you call your insurer and ask exactly what you're paying for and most times you can have the 'legal services' surcharge removed from your policy if it turns out they are charging you for something you can get free everywhere else. Yes, you'll...


Avery & Walters Ltd: If you read through them rather than just skipping through star ratings, you get a much better feel for the company's strengths and weaknesses as common threads can repeat. If you read through some of the negative reviews though, one accuses them of 'racism' because they a...
AWH Legal Ltd: But on the web you could be dealing with a basement-based-20-year-old taking people's personal injury claims and selling them on to real solicitors. So how are AWH being rated across the independent third party review boards? class="infoquote "all procedures were expla...


Balfour and Manson Solicitors: A quick note on navigation though. Obviously we're linking to www.balfour-manson.co.uk and often with hyphens people can make mistakes. People will always look for free advice videos online, but those that do are usually only looking for that free advice. I'll br...


BarristerDirect Ltd based in Manchester: Barrister-Direct Limited has taken advantage of regulatory changes in the market, which allow Barristers to act for clients directly on a litigation basis. The aim of Barrister-Direct is to provide a modern, efficient and client centred approach to Personal Injury cases...


Briffa Intellectual Property Solicitors: It's as if they knew exactly what we look for in a firm, and did it. Any negatives? I don't like their logo. With Briffa though, there's bucket loads. Here's what a few of their peers said about founder Margaret Briffa in the Chambers & Legal 500: class="infoqu...


CFG Law: Obviously we've linked to the main site www.cfglaw.co.uk but www.cfglaw.com goes no-where, which usually ends up with people trying their luck with other names. Whilst taking out what is essentially a 'loan' at the start of your case might sound daunting, it is something we ...


CSL Law Croydon: excels in all aspects of divorce with particular emphasis on the resolution of financial matters arising from separation. There are similarly named firms at addresses such as www.csllegal.com, www.cslegal.com and www.csl.com but none of the UK versions of those websites are ...


Davey Law: At the most basic level, people need to be able to write on social media "I've decided to use X because of Y." They need something to stand out to be able to convince others that they researched all the alternatives, but that particular thing sealed the deal. For example, as...


Driscoll Kingston Solicitors: There are only a handful of reviews in places such as Google, 192 and Facebook with ratings as low as 1 star out of 5. Many people only think of specialists when it comes to things such as Criminal Law. There is still some confusion with 0845, 0300, 0333 and so on but we kno...


EHL Solicitors UK: Something you don't get from phone calls. We will respond to emails received within 24 hours. They'll be the ones with lots to say ... Rather than continue with standard boring paragraphs like we do here in our reviews - they use lists. EHL have done neither. We actually l...


GloverPriest Solicitors Ltd: If you want to know more about any particular solicitor at any firm you can usually get it from The Law Society website. It's as if they believe solicitors need 'humanising'. by far the most patient of people as it wasn't as straightforward as it should have been! They...


HH Law Ltd: If you look up the https: solicitors.lawsociety.org.uk organisation people 470167 hh-law-limited?Solicitors=True" page for Hampson Hughes< a> you'll see a range of new and more seasoned staff. The official website is the one we link to www.hampsonhughes.com with www.hamps...


Helix Law Solicitors: Solicitors second. www.helix-law.com certainly redirects to the UK version, but www.helixlaw.com is owned by someone else. If people are reading the firm's website, the first thing they want to know is - 'do you handle my case?' Helix Law does have a similar style intro to...


Hodge Jones and Allen Solicitors: It also mentions the little fact that Cherie Blair opened their new offices in 1997 - invited to as she had worked at the firm early in her career. On the subject of their website, we should make a quick note about navigation. There does seem to have been a website at ...


IWC Estate Planning & Management Ltd: We checked www.iwc-ltd.com and www.iwcprobateservices.com just in case. But all these websites seem to be identical. Someone usually has to lose in a case. It's not unusual for law firms to have a few different brands for promoting different case types or locations. They t...


Jackson and Canter now Jackson and Lees: But even though the firm has merged their main brand names together, the group have opted to keep the separate Broudie Jackson Canter (now Lees) name which acted on behalf of 20 families involved in the Hillsborough disaster - a case resulting in the country's longest ever j...


Jarmans Solicitors Sittingbourne: installed confidence in me from the very first meeting and had a new approach" < div> Many also name the specific person they were dealing with as well: class="infoquote &bullet; "Rajinder Rai is a credit to Jarmans solicitors ..." &bullet; "I would like to comme...


Joanna Connolly Solicitor Advocates: Make sure to ask and discuss in depth how and when the solicitor taking your case expects to get paid. If you are experiencing debt problems and being threatened with possible court action Joanna Connolly Solicitors naturally advise you to seek legal advice immediately....


Kings Court Trust Probate: They're what's called an Alternative Business Structure (ABS). But they're not. We had to crawl the web to find all this out about them (you're welcome). But they also highlight their online case tracking service - Insight. However, to be honest, you can read PDFs till the c...


Stephen McCaffery & Catherine Stock: Pubs, nightclubs, hotels, off-licenses, restaurants, etc. She also lectures in advocacy training for solicitors and police officers. www.gardencourtchambers.co.uk did show up in the search results, but we could find no link between them and King's View. He still covers crimi...


Kudos Legal Solicitors: class="infoquote "Our knowledge, experience and dedication means we are the best to fight your case and ensure the best possible outcome for you."< div> It's a big claim, but certainly if you've already been through a dozen other firm's websites today - you'll hav...


Lambert Pugh Conveyancing Solicitors: You don't need to visit the office. She is a real asset to your company and undoubtedly is the main reason (if not the only!) that our purchase went through. Including: - a "Step-by-Step Guide" from start to finish about what is involved in a conveyancing sale or purc...


Lawcommercial Trading Ltd: by the current Managing Director from a single desk and has grown steadily"< div> When checking out solicitors, 1999 as a established date may sound quite new with so many firms proudly quoting founding dates 100+ years or more. So what are people saying on the independ...


Leech and Co Solicitors Ltd: Because of the UK tld this can result in www.leechandco.uk type errors (which we see in our own internal search box) not to mention the www.leach.co.uk, www.leitch.co.uk or other mis-spellings. For some legal professionals, the idea of consulting via Skype would be practica...


AJLO Solicitors: But a free initial consultation is always a welcome sight for people who probably have tons of questions about just starting a legal process, let alone the case itself. We didn't see any opening hours listed on the firms website, but they were stated on their Google B...


Newry's McShanes Law Firm: They've striven for a reputation as: a high-quality service with first-class technical ability and commercial acumen. Luckily, it's a .com rather than a .co.uk, though, so confusion shouldn't be nearly as high. They have also been awarded the Lexcel Practice Management Stand...


Meresbrook Pollard Ltd: We highly recommend that you bookmark the site once you're on it for that reason. Rather, appreciate the fact that such discounts were offered at all. The language on the website is actually pretty standard. No photo opportunities of the staff feeding homeless people, n...


MurrayHay Solicitors: Thank you!" They have attained the Law Society Conveyancing Quality Accreditation and one of their solicitors, Robert Hammond, has been accredited by 'Resolution' (a 6,500 strong group of solicitors working together on family law issues) as a specialist in family law. ...


OJ Solicitors Glasgow: class="infoquote "At OJ Solicitors, we are here to represent mainly, but not exclusively, clients presenting personal injury claims"< div> Because this is stated clearly right at the top of their front page, we would therefore be inclined to push them more for the...


Redwood Collections Ltd: Redwood Collections is a debt collection firm based in Croydon. There aren't too many possible variants to worry about and scammers tend to target other legal matters such as property and wills anyway so no concerns to raise here. On the 1to1Legal search function we always t...


Hythe Solicitors Robson & Co, near Folkestone in Southern Kent: Hythe has gardening, horse riding, bowling, tennis, cricket, football, squash and sailing clubs. If you flick through Robson's staff list, you'll see a range of experience - some 20-30 years as qualified solicitors. The fact is, the term 'bread winner' is often still associa...


RSR Law Croydon: I'm guessing that when they did away with injury claims, it was time to overhaul the acronyms to? I have a hard enough time remembering the one for strokes. Specialist Solicitor." with statements on how each relates to contesting a will. We believe that raising awareness of ...


SBW Lawyers Ltd: We would recommend bookmarking the main web address listed above rather than any of the others as it seems to be the most updated and complete.. If so then you may have seen that whilst the SBW Law website states they were founded in 2006 , the dozens of business backgrou...


Serious Injury Law Solicitors: If you look at the page for Serious Law there is a range of experience levels, with solicitors from every decade over the past 40 years. If you've read any of our other law firm review articles, you'll know we typically have at least a few gripes about any firm. Plus t...


Taylor Rose Solicitors Limited TTKW: Being able to actually see and hear their staff? I'll bet many of you disappeared off to watch a few videos before continuing with this article. There are many variants you could accidentally type in and you absolutely don't want to end up in the wrong place when it comes t...


Johnsons Solicitors Nottingham: The official site is www.thejohnsonpartnership.co.uk and as I mentioned above www.thejohnsonpartnership.com is a US law firm. not all written on the same day by seven people who have never written any reviews about any other firms). getting the full clear story from the inte...


Thompsons Solicitors Glasgow: But we would recommend bookmarking the site you want once on it rather than trying to remember which one it was.. well, I think you can work that our yourself. www.thompsonsmedicalnegligence.co.uk which focuses on ... But if you search for simply for Thompson Solicitors, w...


Philip Nam White Collar Legal: Some firms definitely try too hard to be trendy whilst others almost regress, focusing on their 200+ year history and their founder Mr William Whittington-Smith-Smythe III. It's the kind of thing that, when you see it, you suddenly want a law passed so that every law firm h...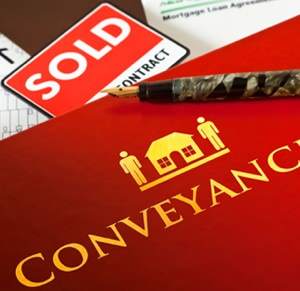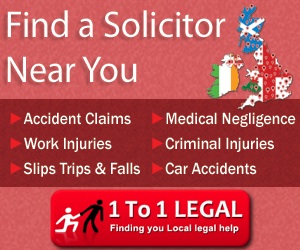 Have Your Say:
Should England & Wales switch to the Scottish "anti-gazumping" method of contract exchanges?