Request a

Callback

:
[Advertisement]
Want Experienced Opinions from the Industry?
Not enough? Well not to worry. Here are some more of the helpful information articles our staff have drawn together and published on our main 1to1Legal website:
My 33 Legal Limited
: That can only benefit in the long run, surely? . However, the website states they have 20 years of experience in various personal injury matters. That isn't so. I will therefore do my best to be concise for ...
Accident Claims Scotland
: www.accidentclaimscotland.co.uk and www.accidentclaimscotland.com (minus the extra "s") currently show absolutely nothing. Plus, you can expect to see other changes around here to make sure that people coming through us have choice when looking for legal services. Accid...
Alison Ashworth Solicitors
: Wherever you are in England or Wales, their motoring law solicitors are on hand 24 7 and believe that almost every motor prosecution can be successfully defended. There is no such thing as no win, no fee for cases like this either. If I were a famous footballer, I'd expect t...
Autologistic Solutions Limited
: Our aim is to be the customer's first choice for vehicle accident management."< div> So to answer the original question, no we haven't changed our position. The App is free to download, but to actually use it fully the subscription is currently 99p a month. Even if you...
Balfour and Manson Solicitors
: In all honesty, having run YouTube channels for various firms in various industries - law firms will struggle to obtain actual clients from creating content on video sharing websites. And the office in Carden Place is perfect for us, right in the heart of the city's business...
CFG Law
: But I'm sure you'll agree that whilst the CFG website might look the same, the content is certainly unique. class="infoquote "CFG Law is a law firm unlike any other. Whilst taking out what is essentially a 'loan' at the start of your case might sound daunting, it is s...
CSL Law Croydon
: However, 1to1Legal is not one of them. So why bring it up? Well, our editorial review articles on legal firms are created based on demand. So to make sure people didn't have to leave our site if they didn't need to and end up with the same problem, we decided to take a pro-a...
Davey Law
: From their family law page: color="green "When you need legal advice, we'll always be happy to help. We therefore recommend bookmarking the official www.daveylaw.co.uk site once you're on it.. Their contact page not only provides details about available parking nearby...
Driscoll Kingston Solicitors
: And just to be clear, it's not Driscoll AND Kingston. You can't get '&' characters in web addresses anyway. No really! That's like giving Pizza Hut 1 star for not serving the Chinese food you asked for. Whilst the firm has a 'Our People' section where you can read a...
Hammond Trotter Solicitors Ltd
: This is a shame and hopefully more people will search further for a wider range of comments: class="infoquote "I was looking at a long term driving ban but with Hammond and Trotters expert and professional advice was able to retain my licence" "You kept me informe...
EHL Solicitors UK
: Plus email does have the flexibility of not only time usage for corresponding, but also keeps a written record of the back and forth. The earliest record available of that practice is in 1882 although we suspect that it dates much earlier than this ..."< div> Sound hist...
Helix Law Solicitors
: This is because the articles are mostly written by the firm's marketing staff rather than a seasoned professional at the firm taking time out fo their schedule to try and provide free help to the public. Or they may actually copy paste positive comments made on other forums...
Hodge Jones and Allen Solicitors
: and their awards page was too long for us to even read thoroughly. The firm actually opened a club in their basement called Club Inegales: class="infoquote "Patrick Allen represents a unique form of arts philanthropy. This popularity seems to come without the ...
IWC Estate Planning & Management Ltd
: In divorces, it wouldn't be uncommon for both sides to end up disappointed with their solicitor. So a firm actually encouraging people to visit review sites that could change at any second, is bold. For a start, they are the only legal service provider that we've ever s...
Briffa Intellectual Property Solicitors: They may also deal with divorces, personal injury, and criminal law in the same day. Mini-articles stating how great the firm is at dealing with x, y, or z. Here's what a few of their peers said about founder Margaret Briffa in the Chambers & Legal 500: class="infoquo...


Jackson and Canter now Jackson and Lees: Some did seem unsolicited: class="infoquote "Dear Jo. In 2011, they merged with another Liverpool firm, creating the largest criminal defence team on Merseyside. They were not all like that. The scams involving solicitors clients involve some of the highest losses. Cer...


Joanna Connolly Solicitor Advocates: They also deal with setting aside statutory demands over consumer credit agreements where goods and services have been purchased using credit. On top of that, they offer advice and services relating to Will Disputes, Inheritance Act Claims, Personal Insolvency, Employme...


Kings Court Trust Probate: This has resulted in low consumer confidence, with http: www.chambersstudent.co.uk where-to-start newsletter alternative-business-structures" one poll< a> suggesting only 1% of people would choose to use an ABS over a regular high street solicitor. Normally, we're pr...


Stephen McCaffery & Catherine Stock: Kings View are committed to the principal of Legal Aid and will endeavour to utilise where possible. However, they decide to play on their newness with a bold statement on the front page of their website: class="infoquote "Kings View Chambers seeks to address t...


Lambert Pugh Conveyancing Solicitors: However, don't assume that Will writing is a simple process. She is a real asset to your company and undoubtedly is the main reason (if not the only!) that our purchase went through. In fact, most times we are flummoxed by the excessive content of sites, the poor accessibili...


Leech and Co Solicitors Ltd: Our aim is to put our clients first in everything we do. Wills services don't exactly need to be the 24 7 emergency hotlines of Criminal Law. In fact for most industries whether financial or farming, the 'News' or 'Blog' section of a company's website is usually just some th...


Newry's McShanes Law Firm: They boast about their recruitment procedures which are designed to ensure they employ staff of "the highest calibre". There are four at the time of writing this. Whilst emphasising the importance of a will quite strongly in relation to how the law treats estates with ...


Meresbrook Pollard Ltd: Only the super rich will hire an expensive London expert, then fly them up to Bradford to visit them at the police station and go to court. Having worked in immigration asylum myself for a couple of years, not being judgmental is something many people involved find hard to d...


MurrayHay Solicitors: you'll agree with us that the website actually reflects a sort of personality to the firm, rather than just being another professional looking website with links. Ian has 30 years experience in residential and commercial property. Lisa Mansfield has 25 years at the firm, han...


RSR Law Croydon: On this occasion, there is actually a lot clarification of what is meant: class="infoquote "All our initial advice to assess your case is free ... So is it a new firm with little experience? No, because if you visit The Law Society website you'll see that Robert St...
Johnsons Solicitors Nottingham: This time we spent hours flicking through stuff as usual, but everyone working on this research came to the same conclusion - i.e. At the time of writing, they have 7 reviews on Google that are all 5☆. So why do we recommend people to The Johnson Partnership? ...


SBW Lawyers Ltd: So whilst the company branding is just over a decade old, there are six decades worth of combined experience already in it. For example, here's what we would have written even just from a purely B2B standpoint: "We have only dealt with SBW Law from a purely business ...


Thompsons Solicitors Glasgow: There is a www.thompsons-solicitors.co.uk website but it is the home of a non-affiliated firm in NI. Thompsons opening lines include: class="infoquote "Thompsons Solicitors is an award-winning personal injury law firm. Even the unhyphenated versions (e.g. We only ever ...


Philip Nam White Collar Legal: So what else can we compare instead? Whilst flicking through various law sites, you may have noticed some asking you to follow their Twitter feed or 'Like' them on Facebook. With an hourly rate that is almost 70% less than a typical solicitor, White Collar's setup and ...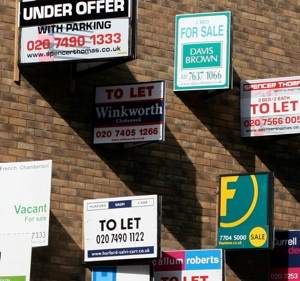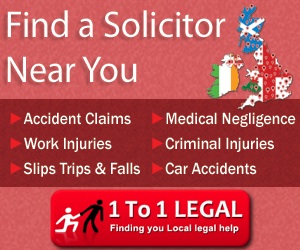 Have Your Say:
Should England & Wales switch to the Scottish "anti-gazumping" method of contract exchanges?