Request a

Callback

:
[Advertisement]
Want Experienced Opinions from the Industry?
Not enough? Well not to worry. Here are some more of the helpful information articles our staff have drawn together and published on our main 1to1Legal website:
Accident Claims Scotland
: and various other things we thought were necessary before passing someone on. www.acs.co.uk and www.acs.com are two totally different IT companies. www.accidentclaimscotland.co.uk and www.accidentclaimscotland.com (minus the extra "s") currently show absolutely nothing. Now,...
Alison Ashworth Solicitors
: They have also commented on the BBC, Channel 5 and other media outlets programs. (Defendant has to prove they are innocent?!? Police don't need to prove you were even driving the vehicle?!?) Anyway ... They have 100% success rates in most offence categories including drink a...
Jackson and Canter now Jackson and Lees: etc. But even though the firm has merged their main brand names together, the group have opted to keep the separate Broudie Jackson Canter (now Lees) name which acted on behalf of 20 families involved in the Hillsborough disaster - a case resulting in the country's longest e...


Atkinson Rose (Amit Patel) Employment Solicitors: They've just moved. . To me, this shows the firm's genuine interest in not just following the industry changes, but also mulling over any possible future implications. They obviously have their own list of features they consider to be special, such as providing colo...


Autologistic Solutions Limited: A quick word on navigation though. They are something different and sharing some of our near-twenty-years-worth of experiences with accidents and legal cases has hopefully provided you with more useful information than if we'd simply shared the firm's history. For exam...


Balfour and Manson Solicitors: So please don't bear a grudge if some bits and pieces don't get the full run-down that you've come to expect from our law firm articles. They have "established 1888" at the top and links to their social media accounts at the bottom. However, www.balfourmanson.co.uk and www...


BarristerDirect Ltd based in Manchester: You will not be passed on to a third party. Barrister-Direct have years of experience dealing with Personal Injury cases in Court and negotiating the best possible settlement for their clients. Then, should your claim actually go to Court, you will continue to be repres...


Brearleys Solicitors Brighouse: if they are trying to increase their business law department. Law firms that choose to specialise in a particular field are quite common. So, we thought we'd better give you the run down: http: www.brearleyspersonalinjury.co.uk www.brearleyspersonalinjury.co.uk< a> - ...


Davey Law: He has secured millions of pounds in compensation for his clients. Christopher Mills profile is of note as an appointed Deputy in the Court of Protection, allowing him to represent vulnerable adults and clients who lack mental capacity to manage their own financial affa...


Debt Solve UK: And when you're dealing with money and payments - being sure is always best!. This is for businesses who have lost touch with their debt owing customer completely. Specialising in law firm debt collection, DSL will have Else Solicitors LLP go through the terms and condition ...


EHL Solicitors UK: A lot of new trendy names are popping as solicitor brands these days. Whilst social media profiles are great for providing things like phone numbers, addresses, opening hours, etc. There is just the one web address, so please bookmark it once you're on there. Our offices a...


Julia Brown Solicitor @ Family Legal Solicitors: I never felt alone during a very difficult time." . Where it is possible they always endeavour to help clients to resolve their issues away from court, by way of negotiation, mediation or roundtable meetings. They can also advise and assist on all family issues, including ho...


Hartley Bain Solicitors in Stratford, Greater London: Because in this instance, the person will have been asked for this at the conclusion of their case which makes it highly unlikely that the testimonial was incentivised (such as you might find on product sales sites). There only seems to be one Hartley Bain solicitors sh...


Anupamah Huneewoth Solicitors: We want to know how old the firm is, check out what they state their unique points are, and hopefully see some links to profiles on the firm's staff. Nothing positive or negative should be read into whether a firm is part of the National Solicitor's network or not. We even d...


Stephen McCaffery & Catherine Stock: Whilst elsewhere in England & Wales you could not be a Police and Crime Commissioner (PCC) and an MP, the rule has never been applied to London's Mayor despite the title of Mayor's Office for Policing and Crime (MOPAC). "< div> Catherine Stock is a barrister and qualif...
Kings Court Trust Probate: We also would like to see some case examples. For example, most law firms include a brief overview of key staff. Also even though the web address www.kingscourttrust.co.uk currently redirects to the main one, www.kingscourttrust.com does not. However, to be honest, you can r...


Lambert Pugh Conveyancing Solicitors: The site says that the quotes are 'free', but really, we've never seen a firm that charges to give you a quote. They operate out of their Norwich office, but like the majority of conveyancers they can work anywhere in England and Wales. However, don't assume that Will w...


Law in Cornwall Ltd: Their solicitors have over 20 years experience in Personal Injury Claims. As many people may type "cornwalllaw" or "lawcornwall" by mistake, it's probably best to bookmark the site once you're on it.. www.lawincornwall.co.uk was the web address we were provided by the ...


MacLachlans Solicitors Gillingham: A lot of the cliches and common exaggerations we see on most firm's websites are happily missing. This brings me back to why it's always a good idea for firms to list each staff member's speciality. Their testimonials are quite short and the type of thing you'd probabl...


Marcus Andreen Commercial Law: His website states an estimated saving of around 25% to 50% when compared to that charged by full service, general law firms. Established in 2004, with the objective of offering small businesses and entrepreneurs a cost-effective counsel-type service, Marcus Andreen had...


Newry's McShanes Law Firm: Unusually for a law firm, whilst they do have the general vague case descriptions in places such as Family Law, Personal Injury, etc. Luckily, it's a .com rather than a .co.uk, though, so confusion shouldn't be nearly as high. They talk about their ongoing training and devel...


Meresbrook Pollard Ltd: Here's more: color="green "At Meresbrook Pollard Solicitors we focus on detail and believe in thorough preparation as a key feature of our service and offer an initial thirty minute interview free of charge at the outset." < font> Firms that offer any free consul...


MurrayHay Solicitors: It's probably best just to ring and ask as they probably do handle your type of case. Hopefully if you've visited the site, seen the layout, the type of promises made in the content, the photos and descriptions of staff, etc. Other firms have minimalist sites. They have...


RHW Solicitors Ltd: So lawyers and law students, led by our local judges are walking to raise some of the funds needed."< div> Does it sound like we're saying too many positive things about this firm? Well, it's hard not to be taken in by the overall impression they give. If you haven't r...


Hythe Solicitors Robson & Co, near Folkestone in Southern Kent: So, if it's a long trip - why not take advantage of the local ameneties and surroundings after what might be a very difficult meeting at the firm's office. . Be sure you remember it right if you decide to search later. The same does not often apply to things such as motor o...


Taylor Rose Solicitors Limited TTKW: Does that mean reviews are no help? Of course not. simply doesn't happen much these days when the general aim is to get people to pick up the phone. If you go searching for their site, the main one should be listed at the top of the search results. Sifting further it appears...


Johnsons Solicitors Nottingham: It's not just Google though. More than 93% of our clients qualify for legal aid. All this is to hopefully provide a good overview and a wide range of facts to help people decide whether to use this firm. We have members of staff who speak Spanish, Hindi, Urdu, P...


Thompsons Solicitors Glasgow: well, I think you can work that our yourself. The idea that money makes everything better is, in our opinion, again a very American concept of justice. If you're looking for an archive of useful free legal tips though - this isn't it. Again with most law firms posting t...


Philip Nam White Collar Legal: All the firms we accept onto the panel are firms we think will enhance the network and provide extra useful choices for people seeking legal help. It's the kind of thing that, when you see it, you suddenly want a law passed so that every law firm has to post their ave...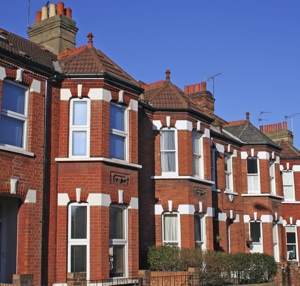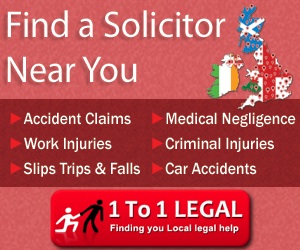 Have Your Say:
Should England & Wales switch to the Scottish "anti-gazumping" method of contract exchanges?