Request a

Callback

:
[Advertisement]
Want Experienced Opinions from the Industry?
Not enough? Well not to worry. Here are some more of the helpful information articles our staff have drawn together and published on our main 1to1Legal website:
Accident Claims Scotland
: We would investigate any accident, sort out ATE insurance (legal cost coverage), take witness statements, etc. You won't find hundreds of pages about everything and anything. We haven't, because we're utterly impartial ... www.acs.co.uk and www.acs.com are two totally differ...
Alison Ashworth Solicitors
: www.ashworthmotoringlaw.com does not load for us, and it is possible that you may forget the firm's name and try things relating to Ashworths Solicitors or simply AshworthLaw. You want someone who lives and breathes motoring law with all the know-how to "make it go away", as...
Jackson and Canter now Jackson and Lees: For commercial clients, they cover asset sales and purchases, buying or selling a business, construction law, insolvency, intellectual property and more. Certainly the firm tries to stamp its individuality by using phrases such as color="green "common sense legal solu...


Atkinson Rose (Amit Patel) Employment Solicitors: Some are not so directly relevant but simply give an impression of the type of people they are, such as writing articles for the rightsinfo.org website or speaking three different languages. Second, are there any features offered by specialists that you tend not to see...


Autologistic Solutions Limited: Quite often we get contacted by firms asking us to remove or reword things - so we must be doing something right! The point is, for this firm, the basic information and pros and cons didn't seem like they'd be useful information under the circumstances. Hopefully that...


Balfour and Manson: They have "established 1888" at the top and links to their social media accounts at the bottom. Entitled "Balfour Manson (Disability Legal Services)" the stated aim is: color="green "To provide legal services to clients with any form of disability, and to carers thr...


BarristerDirect Ltd based in Manchester: You will not be passed on to a third party. Barrister-Direct have years of experience dealing with Personal Injury cases in Court and negotiating the best possible settlement for their clients. They handle all the usual types of accident claims such as road traffic acci...


Bradford & Son Solicitors: and only a handful of reviews dotted around the place. Usually if we haven't heard of a firm, it's because they're quite new. Certainly if you search the web for "Bradford & Son solicitors" there are no press releases, no quotes in local news articles, no advertisement ...


Brearleys Solicitors Brighouse: Of them all though, we could only see any real extra benefit (beyond what already exists on the main site) - from the Check My Compensation information. We're not overly keen on testimonial pages on company websites to begin with - but this one quotes reviews from back in 20...


Davey Law: They have the usual spread of social media profiles for you to interact with too. We cannot stress enough the importance of using a firm that states expertise and experience in such cases by name. Any company that can't offer something special, is believed to be risking fai...


EHL Solicitors UK: Some statements are repeated, some are drawn out, and some seem superfluous - i.e. However, Edward Hands and Lewis is a very large firm and therefore probably have a dedicated web-person. Something you don't get from phone calls. Much more than your typical law firm. We wi...


Julia Brown Solicitor @ Family Legal Solicitors: They can also advise and assist on all family issues, including how to restructure your family's finances and arrangements for children to spend time with both parents and other family members. I had the freedom to voice my own fears and concerns safe in the knowledge that J...


Anupamah Huneewoth Solicitors: Huneewoth is. We turned up quite a few things including a https: tribunalsdecisions.service.gov.uk utiac ia-06557-2014-ors" tribunal case< a> where Anupamah successfully defended her clients position. www.huneewothsolicitors.com does not exist either. That means you have ...


Stephen McCaffery & Catherine Stock: If you've quickly scanned the length of this article, you'll probably be surprised to learn that Kings View Chambers was only founded in 2014 and currently has only two barristers on the staff. "< div> Catherine Stock is a barrister and qualified nurse gaining a First ...
Kings Court Trust Probate: They're what's called an Alternative Business Structure (ABS). Usually late at night on their tablet. We know that people who are suddenly hit with death, wills, probate, and so on like to search for information. Kings Court Trust display names and photos, but no other infor...


Lambert Pugh Conveyancing Solicitors: They also state they will give you the direct dial and email details of your dedicated conveyancer for fast and easier contact. he and his team apparently have plenty of experience to call on get the job done. What do they offer? Lambertpugh first and foremost do convey...


Law in Cornwall Ltd: Plus, they can introduce you to lenders if they are not able to cover the costs under arrangements such as Conditional Fee Agreements. Obviously with generic terms in the domain name we have to address navigation. They can help with disputes between directors, intellect...


MacLachlans Solicitors Gillingham: Is an establishment date in the 1800s important? Not in the slightest. we will be using your practice again."< div> What you might find odd is that there are zero reviews of the firm across the regular independent review sites such as Yell.com, Yelp, Facebook, ...


Marcus Andreen Commercial Law: However, where it is not possible to determine the amount of time any work is likely to take, charges will be calculated on the basis of time spent. Marcus Andreen is a solicitor for commercial and IT law. As a commercial lawyer with more than 20 years' experience providing ...


Newry's McShanes Law Firm: They boast about their recruitment procedures which are designed to ensure they employ staff of "the highest calibre". There are a few different names, such as Criminal Representation rather than the more common Criminal Defence or Criminal Law. They promise to keep you advi...


Meresbrook Pollard Ltd: As you can tell from the links, this is information we spotted on some third party websites that specialise in locating such discounts. Only the super rich will hire an expensive London expert, then fly them up to Bradford to visit them at the police station and go to court....


Michael Rose & Baylis Ltd: class="infoquote "Michael Rose & Baylis are a young, vibrant law firm based in the iconic Liverpool City Centre setting of the Royal Liver Building."< div> There's a glaring split when it comes to the matter of a law firm's age. If they have dozens of good revie...


MurrayHay Solicitors: No seriously. They have 25 years behind them in the area, which will have given them plenty of time to have a wide, loyal, local client base. Wills and probate, commercial and residential property, conveyancing, landlord and tenant issues, environmental law, motoring offence...


RHW Solicitors Ltd: Also typical variants such as www.rhwsolicitors.co.uk or www.rhwsolicitors.com are currently blank, so it's probably a good idea to bookmark the site once you know you're on it just to be safe. Even though they may have only become a limited company within the past decade, m...


Hythe Solicitors Robson & Co, near Folkestone in Southern Kent: Be sure you remember it right if you decide to search later. Team - we're impressed. He is a Higher Court Advocate (Criminal), appears regularly in the Crown Court, has successfully appeared in the Court of Appeal on a number of occasions and is a Specialist Fraud Panel Supe...


Taylor Rose Solicitors Limited TTKW: Then in 2009 they branched out into other case types before taking over the property and commercial law firm Wilkinson & Co in 2012. They even have an online legal document service at www.taylor-rose.net where you can create legal docs such as wills for a fixed price without...


Johnsons Solicitors Nottingham: That was it, and despite having never been a criminal solicitor - I would imagine the old 'honey vs vinegar' adage would apply when dealing with the police anyway? It wasn't until we put quotation marks around the firm's name (which forces Google to match the search te...


Thompsons Solicitors Glasgow: This means that in addition to securing the maximum possible compensation in each case, we also seek to provide additional support and guidance. well, I think you can work that our yourself. They have offices in Edinburgh, Glasgow, Peebles, Galashiels and Dundee. In the UK ...


Philip Nam White Collar Legal: I've done a fair bit of court work myself on both sides and behind the scenes. Then underneath the list it states: class="infoquote "... Let's be honest, when it comes to legal services - White Collar Ltd being established in 2013 sounds like the paint hasn't ev...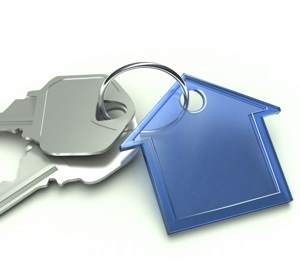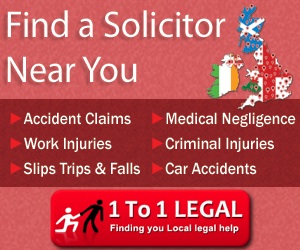 Have Your Say:
Should England & Wales switch to the Scottish "anti-gazumping" method of contract exchanges?